so i didn't marry paul mccartney, and other beatles tales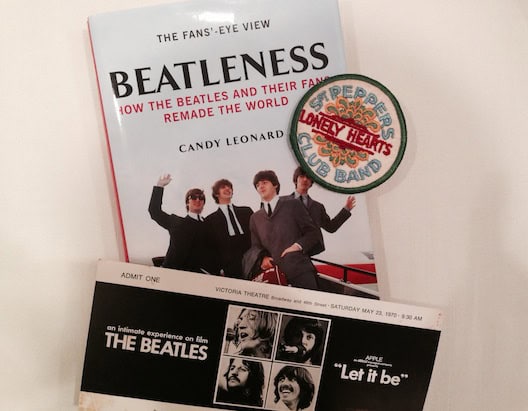 When Linda Eastman became a household name in 1969, I disliked her immediately. Who was this blonde photographer marrying Paul McCartney? Didn't she know I was supposed to marry him?
I've since realized that millions of baby boomer girls were convinced they were the future wife of the "cute" Beatle. Where in the world did we ever get that idea? Even the teenyboppers crying over One Direction today don't really believe they're going to marry any of them.
The whole phenomenon of the Beatles — the incredible impact they made on our lives — is a huge part of our generation's collective consciousness, and it's something that will probably never happen again.
I used Beatles songs to illustrate my school assignments, I bought each album as soon as it came out and listened to it on repeat (which was quite a feat back in the day when you had to get up and, every single time, gently try to drop the needle into the exact groove on the vinyl record so you wouldn't scratch it) and I kept a scrapbook, in which I Scotch-taped every item I found that mentioned the Fab Four, from Rolling Stone features to TV Guide blurbs to the tickets I won to the premiere of Let It Be.
I remember the day John Lennon was shot as vividly as I remember the day John F. Kennedy was shot. I bet you do, too.
I recently relived my childhood through Beatleness, a great new book which explores the Beatles through their fans. I got to interview author Candy Leonard, who had some really profound insights into the band that defined a generation.
I hope you'll read my interview with her on Boomeon here, and don't forget to leave a comment while you're there for a chance to win a copy of the book.
As for me, I've come to terms with the fact that I was never meant to marry Paul and that the late, lovely Linda really was his soulmate. She inspired him to write "Maybe I'm Amazed," she left us with some gorgeous photos, she taught him the importance of respecting animals and she gave birth to four children, including the oh-so-talented Stella.
So, Paul, you made the right choice.
She loved you. Yeah, yeah, yeah.