"maggie's plan" movie review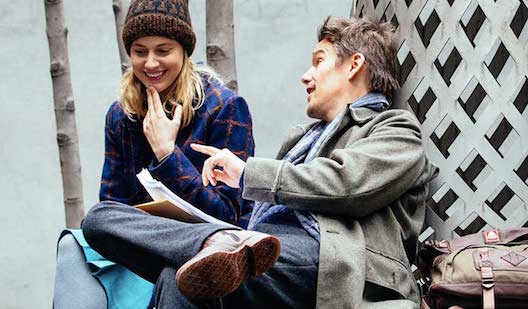 Every time I see Greta Gerwig in a movie, I just want to be her friend. She seems so down-to-earth and authentic and, like the best actors, she never seems to be acting.
In Rebecca Miller's new film, Maggie's Plan, Gerwig plays the title character — a Manhattan millennial who's made a career out of helping students navigate the intersection of art and commerce, and who hears her own biological clock ticking.
Although her good friend, Tony (Bill Hader), assures her it will all work out, she tells him, "I don't like leaving my destiny to destiny."
And she devises a plan.
She decides to find a sperm donor and get artificially inseminated but, of course, that's when the Universe decides to introduce her to John (Ethan Hawke) an adjunct professor in ficto-critical anthropology (which, as an aside, is one of the many reasons I love this movie: it's smart, with a New York edge and the ability to affectionately laugh at the same things that make its creative characters tick).
John is married to Georgette (Julianne Moore), a full professor at Columbia with a thick Danish accent, but he's unhappy that her work has eclipsed his and that she has no time for him. "Every relationship has a rose and a gardener, and she's the rose," John tells Maggie. "I'm the gardener and I have a black thumb."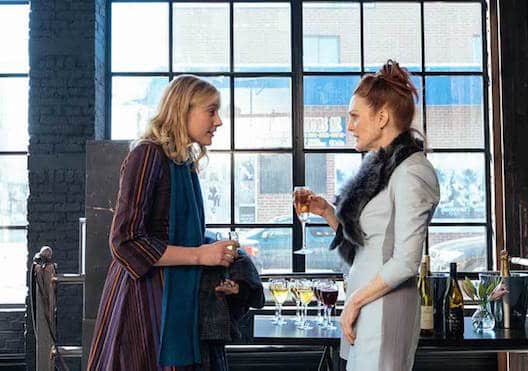 Maggie allows John to be the rose, reading and editing his novel-in-progress and nurturing his bruised ego. They get married and Miller fast forwards to their lives as parents of three-year-old Lily — whose name, I just realized, is also a flower! While John tends to his career, Maggie tends to everything else. She is frustrated, exhausted and feeling neglected.
"Am I so capable that I don't get any attention?" she asks him. Um, yes.
Realizing she's fallen out of love with John and that all she ever really wanted was to be a mother, she devises a new plan to reunite John and his ex-wife, and she enlists the help of Georgette herself.
Does Maggie's plan work? Is she able to take control of her own life or does the Universe have other plans for her?
Thanks to Miller (who, as another aside, is the daughter of legendary playwright Arthur Miller and wife of legendary actor Daniel Day-Lewis), the story plays out with humor and empathy and I'm still thinking about it days later.
After seeing this movie and remembering how much I liked The Private Lives of Pippa Lee, I'm going to go find the rest of Miller's work and spend a day or two binge watching. That's my plan.