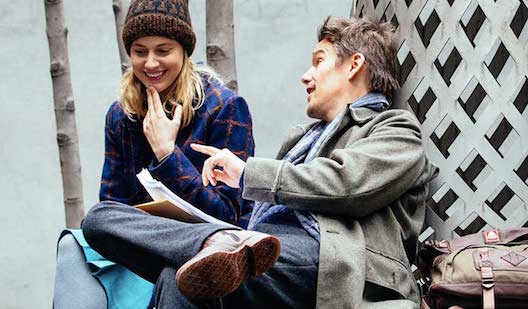 Every time I see Greta Gerwig in a movie, I just want to be her friend. She seems so down-to-earth and authentic and, like the best actors, she never seems to be acting.
In Rebecca Miller's new film, Maggie's Plan, Gerwig plays the title character — a Manhattan millennial who's made a career out of helping students navigate the intersection of art and commerce, and who hears her own biological clock ticking.
Although her good friend, Tony (Bill Hader), assures her it will all work out, she tells him, "I don't like leaving my destiny to destiny."
And she devises a plan. [Read more…]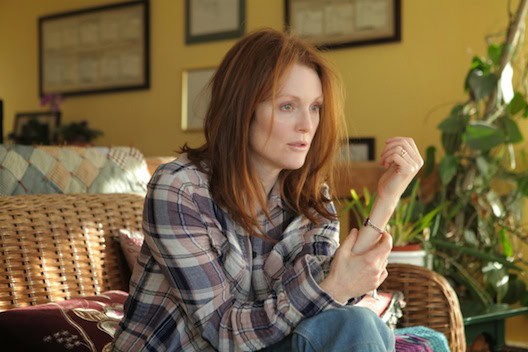 John Black, 42 West Street has been imprinted on my brain ever since I read Lisa Genova's bestselling book, Still Alice, years ago.
That's the name and address Alice's neurologist uses to test her memory – a test she fails but I was determined to pass.
So when, in the movie version, John Black apparently moved to 42 Washington Street, it kind of freaked me out. Had I remembered it incorrectly all this time? Was I losing it?
I can't imagine why the filmmakers would change an address that so many readers have reassuringly pulled out of their memories time and time again. Don't they realize their audience is already worried they're experiencing many of the same symptoms as Alice?
You see, Still Alice is the story of a 50-year-old woman who is diagnosed with early onset Alzheimer's Disease. It's powerful, heartbreaking and a must-see. [Read more…]
It's the most wonderful time of the year — Oscar night!
As I mention every year, this is my favorite night of TV. I do NOT like to be disturbed while the Academy Awards are on so, although I'm very happy my sister will be here and my parents are coming over, there will be no chatting during the show! This is serious business to me. [Read more…]