"victoria and abdul" movie review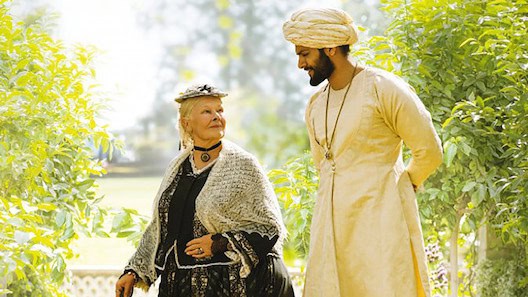 Well, I was going to write all about how much I enjoyed Victoria & Abdul, the true-ish story of the unlikely friendship between Queen Victoria (Judi Dench) and the young Indian man (Ali Fazal) who becomes her confidante and spiritual advisor.
But, as I was looking for photos to accompany my review, I came across some articles lambasting the movie for its dismissal of the horrors of British colonialism.
Since I don't know enough about this period of history, I will have to leave that criticism to the experts. I can only take Victoria & Abdul at face value, although that new context does give me pause.
Judi Dench is, as always, a delight. She makes Queen Victoria human and relatable as she falls asleep at a table full of guests, eats with gusto and refuses to suffer fools. At 81, she is sharp and sick of the people around her.
When Abdul shows up at the Queen's Jubilee to present her with a ceremonial coin on behalf of India, he catches her eye and something inside her wakes up. "He's very handsome," she says and requests that he moves to England to become her personal teacher.
As her court registers their displeasure with this decision — his class and his race are beneath her, they say — she keeps elevating his status. Although their relationship is purely platonic, their conversations are deep and meaningful, and she just wants to spend time with him.
"I haven't been this happy in years," she admits, and it's easy to see why. The people in her life are full of themselves and more concerned with appearances than with their Queen's own feelings. Abdul, with his infectious enthusiasm, is a breath of fresh air. He energizes her, teaches her about his culture and gives her lots to think about.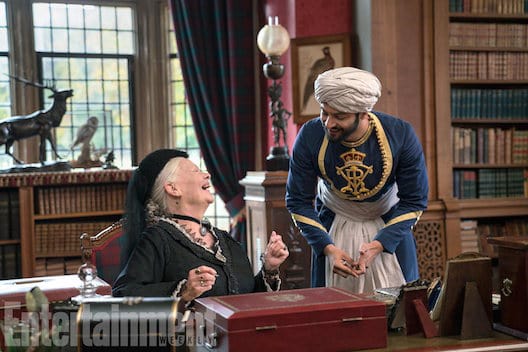 I love seeing people from very different backgrounds get to know each other as individuals, and I guess that's an especially important message in the context of the politics at hand. It always comes back to getting to know each other on a personal level, removing stereotypes and preconceptions.
The Queen is the only one who actually makes the effort to do that, though. After seeing the way Bertie — her son and heir to the throne — treats Abdul, I will never be able to watch The King's Speech in the same way again. What a pompous jerk.
I hope, in "the banquet hall of eternity," Victoria and Abdul are sitting at the dinner table as equals, eating fresh mangoes, talking with their mouths full and laughing till they snort.