tena intimates let you keep on laughing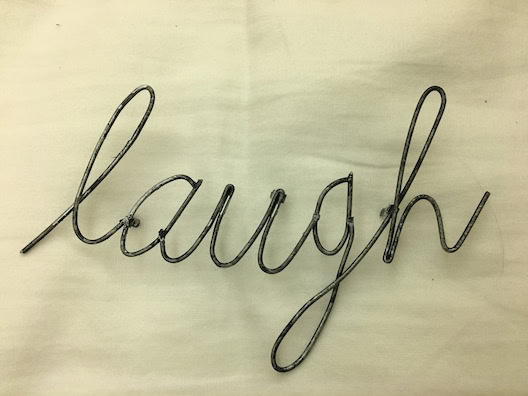 Thanks to TENA for sponsoring this post and starting this important 
conversation. All opinions are, as always, 100% mine.


As you know, I am a big believer in laughter.
I have laughed until I cried, I have laughed until my stomach hurt and, more recently, I have laughed until tears started running down my leg.
Yes, as I've gotten older, gravity seems to have forced everything down, including those happy tears.
And, well, that's not really funny.
So, when TENA asked me to partner with them to introduce their new TENA Intimates, a line of innovative bladder protection products, I did a little research and agreed for three main reasons:
* 1.2 billion women around the world will experience incontinence at some point in their lives. That is a huge number, and there should be no stigma related to any of this. We need to do what women do best – talk about uncomfortable subjects and share our experiences – so no one is embarrassed to buy the products that will actually help them.
* TENA is all about letting you be you, no matter what you want to do or wear. I love that. I travel around the world and have no intention of stopping, and I know so many of you are also really active and determined to keep moving and going and doing for the rest of your lives. We should not be slowed down because we're worried that the things we love to do may cause a leak in the plumbing. Wearing TENA Intimates is kind of like having your own personal plumber with you, which is reassuring and what I wish I had for my house, as well.
* The new TENA Intimates are designed with superior ProSkin Technology. They quickly wick away moisture to keep you feeling fresh and clean. Along with the trusted TENA Triple Protection against leaks, odor and moisture, they help keep you dry and confident. And they won't irritate sensitive areas.
What I especially like about TENA Intimates is that they're super absorbent but not at all bulky. No one could ever tell that you're wearing them. That means you can wear white pants, shorts, workout clothes, whatever without worry.
Because you really need to try them yourselves, TENA is offering Midlife at the Oasis readers a special code for $5 off any one pack of TENA intimates™ at TENA.us. Enter code MLATO5 at checkout. Offer expires 12/31/2017.
Follow TENA on Facebook and #TENAletsyoubeyou to see how they've helped so many other women.
Uncontrollable laughter is one of the best experiences in life. The resulting leg tears are not.
So, thanks, TENA, for letting us laugh our way through life knowing that the only thing that may be running is our mascara.