set your dvr for "versailles" on ovation tv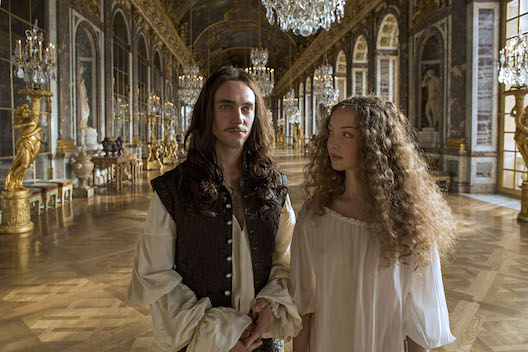 When Michael and I visited Versailles a few years ago (note: that is not us in the photo above; ha ha ha!) we were blown away by its over-the-top opulence.
There is nothing subtle or understated about the lush gardens, the sensual fabrics, the dazzling jewels and the endless gold everywhere you look.
We loved learning about the palace's rich (literally) history and listening to stories that took us back in time and set our imaginations running wild.
So, when Ovation TV invited me to write a sponsored post about Versailles, its new series which premieres Saturday, October 1 at 10 p.m., I pulled out our vacation photos and started daydreaming about Michael and me scampering hand in hand through the magnificent Hall of Mirrors. (Note: That's not us in this picture, either!)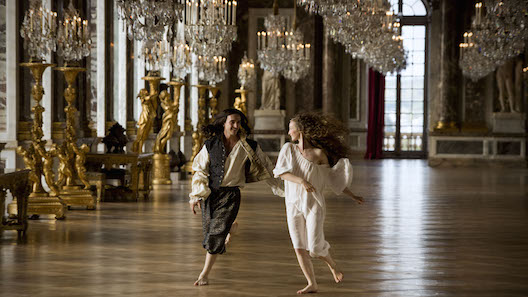 I am so excited because I love period dramas and this one joins shows like The Tudors, which is also available on Ovation. (You can check to see what channel Ovation's on in your zip code by clicking here.)
Here's the official synopsis: "At 28, King Louis XIV of France commissions Versailles, the most beautiful palace in Europe, which serves as the King's gilded prison – keeping his friends close and enemies closer. Enter a world of untold wealth, power, and passion. Where love and lust are just a heartbeat away from deceit and betrayal. Experience Versailles in all its brutal glory. Only on Ovation."
Ooh, doesn't that sound good? I know what I'll be doing on Saturday nights for the next ten weeks.
I'll be drooling over the costumes, the sets, George Blagden, Alexander Vlahos …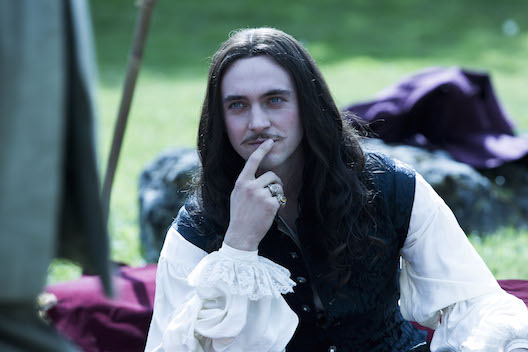 Sigh.
Sorry, I forgot where I was for a minute.
You may know Blagden, who plays the Sun King himself — Louis XIV — from Vikings, and Vlahos — who plays the king's younger brother, Philippe — from the BBC's Merlin.
Doesn't it look juicy? Versailles is the kind of show I can see myself getting completely lost in, and being distraught when the 10-episode season is over.
And guess what? You can enter to win a trip to the real Versailles to live out your own fantasy just by visiting the Versailles website.
I am so entering that contest because I'd like to actually post a picture of Michael and me looking lovingly at each other as we run barefoot through the Hall of Mirrors.
Stay tuned.
And don't forget to set your DVR! 10 p.m. on Saturday, October 1 on Ovation TV.