giveaway! win "woman in gold" on blu-ray/dvd plus a $50 visa gift card!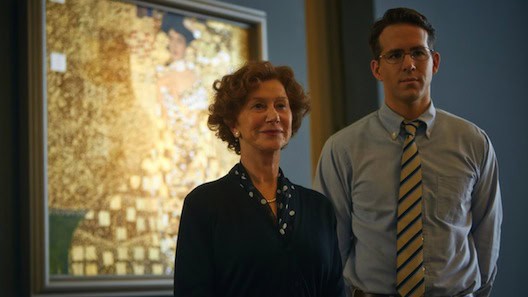 Thanks to Anchor Bay Entertainment for sponsoring this post
and providing such great prizes!


Thank goodness for movies.
How else would I learn amazing stories like the one behind Woman in Gold? Stories I somehow missed when they actually happened?!
Woman in Gold is the true story of Maria Altmann (Helen Mirren), a Holocaust refugee who hires a young attorney (Ryan Reynolds) to help her petition the Austrian government for the return of five Gustav Klimt masterpieces stolen from her family by the Nazis.
Any movie starring Helen Mirren is worth watching for her star power alone but this one features a fascinating and important tale that needs to be told 1) to remind people of the many atrocities committed by the Nazis and 2) to empower viewers to never give up and to realize that every one of us has the ability to make a difference.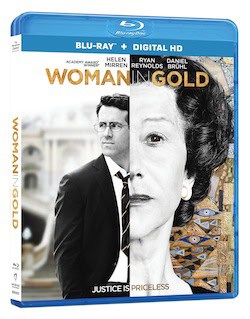 Woman in Gold will be released on Blu-ray, DVD and Digital download tomorrow, and, thanks to Anchor Bay Entertainment, I'm giving you a chance to win a copy along with a $50 Visa gift card to create your own moments in history.
To enter, simply leave a comment below. For a second chance, Tweet this:
Contest ends on July 19 at midnight Pacific time. Winner will be notified by return email. Prizes can only be sent to a U.S. mailing address.
Follow Woman in Gold on Instagram to see more images from the movie.