buick offers 24 hours of happiness :)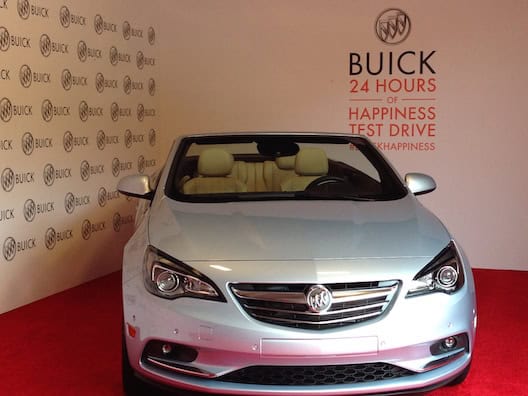 I love when companies come up with a really well-thought out idea that has the potential to be a game-changer, and Buick has just introduced one designed to bring down drivers' stress level, promote better health and prevent road rage.
Americans spend an average of 38,000 hours — 38,000 hours! — in their cars over the course of a lifetime so anything that can be done to make that experience a more pleasant one has a huge impact.
As a Buick blogger, I got to attend the media launch of this amazing program in Los Angeles, and I was blown away by its smart and practical components. It's called "24 Hours of Happiness," and I'm still smiling about it weeks later.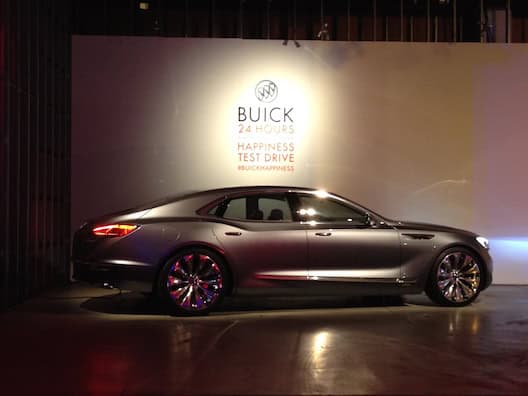 The cornerstone of the campaign is the 24 Hours of Happiness Test Drive, which gives car buyers the opportunity to bring home a Buick for a day and test it out in the specific ways that will be most meaningful to them. Will it fit in their garage? Does it fit all the kids, pets and sports equipment? How does it feel driving it on their daily routine?
This is groundbreaking! Imagine no longer having to be worried about making a major purchase under conditions that have little to do with your everyday needs. Imagine no pushy salespeople or the pressure of driving under their watchful eye while they try to convince you why this is the car for you.
Getting off the lot without a salesperson in the car is enough to reduce your stress immediately!
On top of that, Buick is offering fantastic content from experts in a variety of fields, all designed to turn the negative aspects of driving into positive ones.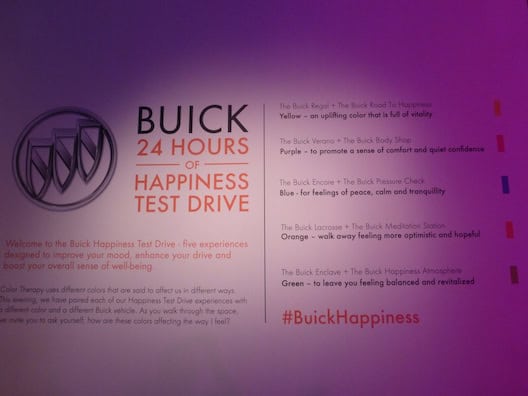 For example, happiness expert Shawn Achor — who I could listen to forever — suggests starting your drive with five minutes of quiet. Don't turn on the radio or your iPod or an audiobook. Just give yourself a few minutes to cancel out the endless noise of our overstimulated world. This will help you look forward to your time in the car rather than dreading it. (Right now, studies show that driving is our second least happy time of day with the first being the time we spend doing household chores.)
Achor offers one simple and powerful tip that I've been practicing regularly and have shared with friends, who agree it's completely changed their perspectives. Here it is: If you're in a rush, keep hitting red lights and feel your blood pressure rising, think of one thing you're grateful for at every single one of those lights. You won't believe what a difference it makes.
I also got to meet Chad Dennis, yoga instructor to Maroon 5 and One Direction, who provides easy ways to get your body out of the death grip of stress. When you find your shoulders rising up, your body moving forward and your hands clutching the steering wheel, he suggests simply resetting your lower back and lifting your chest open. This instantly has a physiological effect which helps calm you down and head off road rage.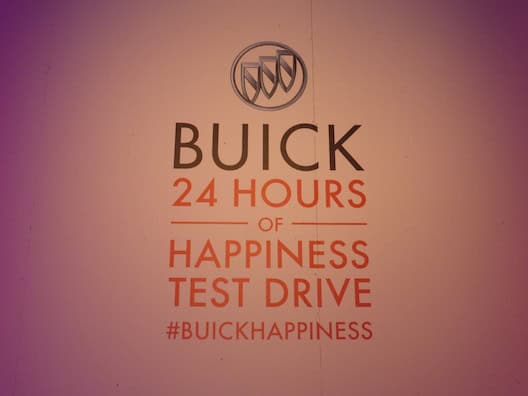 In addition, Buick has put together a guided meditation podcast by Jeff Kober and a simple pressure point massage technique designed by Dr. Dot, massage therapist to the stars, which can be self-administered before or after you drive.
And, to make your car as comfortable and relaxing as your living room, designer Irene Neuwirth has created a gorgeous diffuser to hold a unique fragrance Amanda Chantal Bacon developed from her favorite therapeutic essential oils.
You can check out all the content on the Buick 24 Hours of Happiness site, which you should bookmark for your own well-being.
According to Achor, that 38,000 hours we spend in our cars puts us at a massive tipping point. No one else is doing what Buick is doing, and this program can seriously transform the world.
Achor has so many fascinating statistics at his fingertips to prove the importance of happiness — the more expressive a person is about optimism, the more likely they are to get a raise; social connections can be the greatest predicator of longevity; changing our perspective and making a conscious effort to be happy can trump our genetic make-up and experience.
So do yourself a favor and spend some time on the site. To whet your appetite, watch this video. And don't forget to breathe.