2017 mazda3 grand touring 5-door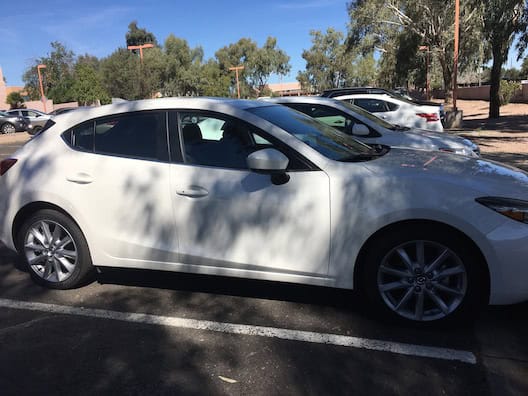 Last time I tested a Mazda3 Grand Touring 5-Door was when I took a Thelma and Louise-like road trip with my friend, Helene.
Because it got us safely through a couple of very harrowing moments, when it was time for me to drive to Mesa, Arizona — an area I was visiting for the first time — my choice of cars was black and white: the Mazda3 Grand Touring 5-Door, of course.
The car's exterior was white — Snowflake (appropriately, ha ha!) White Pearl, to be exact — and the interior had sleek Black leather-trimmed sport seats.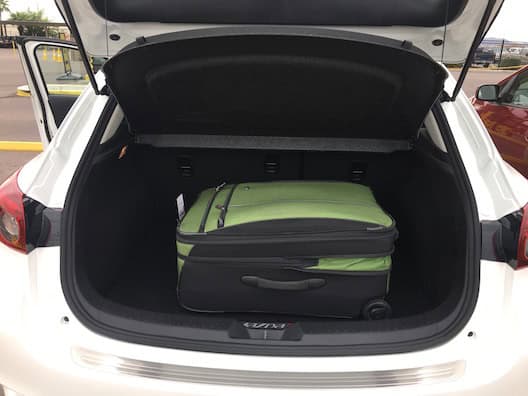 I fit my oversized suitcase easily in the cargo hold, leaving lots of room for possible purchases. I loved the security cover that comes down when you close the trunk so no one can see what goodies you have stored back there.
I also loved all the safety features that are standard in the 2017 Mazda3, including the blind spot detectors, the rear cross traffic alert and the great rearview camera. Some cameras are just confusing but this one makes it easy to match the lines so backing up into a parking spot is a snap.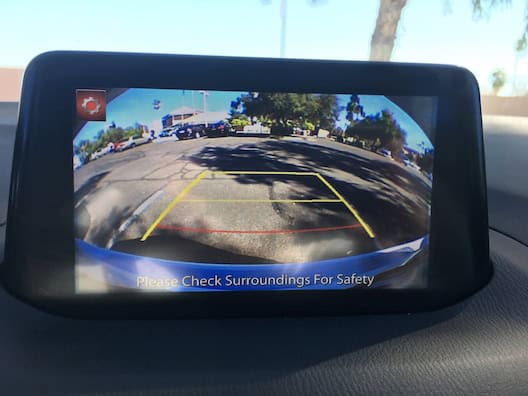 Features that came in surprisingly handy were the rain-sensing windshield wipers that whisked away the few unexpected sprinkles before I even had to look for the actual wipers, and the moonroof with one-touch open which is super-convenient when you're driving.
Although, for the most part, the navigation system got me where I needed to go, it did have trouble guiding me to Queen Creek Olive Mill. It wouldn't let me put in the whole address, which was unsettling and for which I still haven't figured out the reason, so I had to use Google Maps on my phone.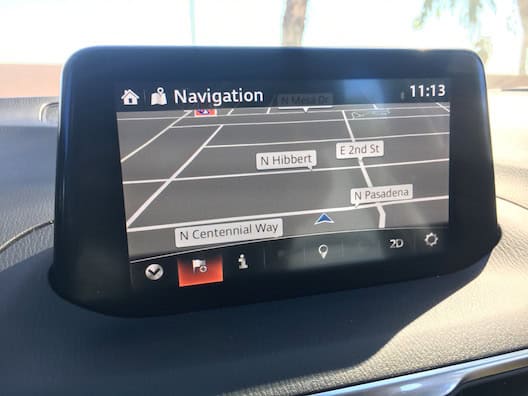 Having reviewed another Mazda recently, I was used to the multi-function commander control, which I like more and more with each drive. It literally puts all the control at your fingertips. This is the view from above — which is where your hands are when you're driving, so when muscle memory kicks in, you don't even have to turn your head to change the music or make a call.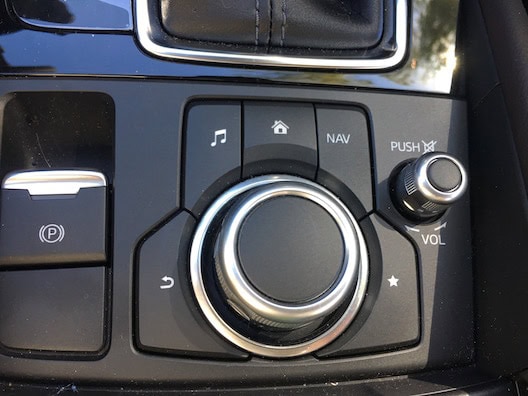 The Mazda3 handled as beautifully along some of the more rural stops along Mesa's amazing Fresh Foodie Trail as it did on the freeway.
I had a couple of great days with in Mesa, then I headed into the beautiful sunset and on to Phoenix.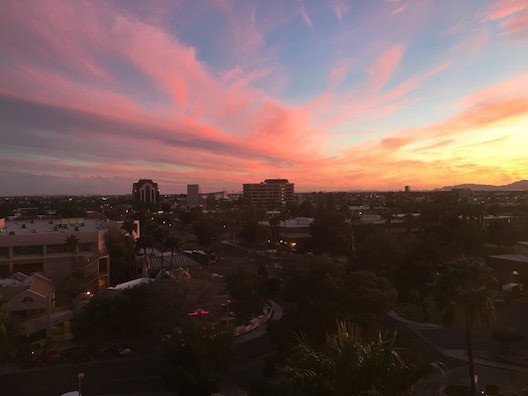 Best of all, when I returned the car, I was given a Mazda Drive For Good giving card, allowing me to make a donation on Mazda to the charity of my choice. Since Mazda Drive For Good was launched in 2013, the program has donated more than $15.5 million and pledged more than 262,000 charitable service hours.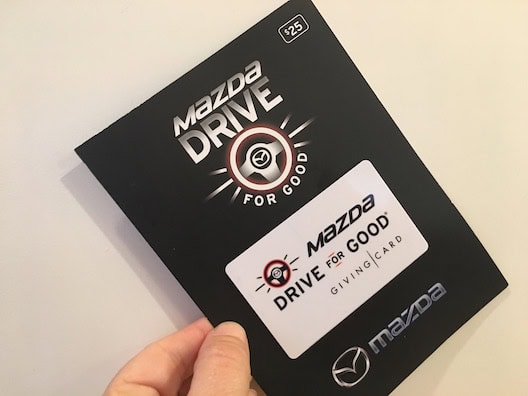 This made me so happy. Not only did I have a good drive in the Mazda3 but I also drove for good.