2018 hyundai santa fe limited: 6 reasons to be thankful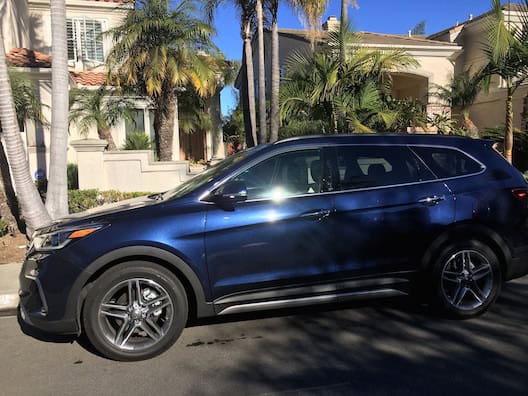 It seems that, over the past couple of years, driving a Hyundai Santa Fe has become a new Thanksgiving tradition for my family.
It's also been incorporated into our long-term tradition of going around the table and sharing what we're thankful for. That tradition has become even more highly-anticipated than the turkey and stuffing.
Here are half a dozen reasons we're thankful for the 2018 Hyundai Santa Fe Limited:
It's got the best headlights I've ever had. This is a really big deal to me, especially as I get older. I hate driving at night mainly because I never feel like I have enough light. I was excited to test drive the Hyundai Santa Fe because I had read it had the best headlights in a mid-size SUV. Boy, were they right. The headlights are bright and far-reaching, and I would seriously consider buying this car for the headlights alone.
It's got my favorite safety features.
You know I am all about those blind spot detectors. Check. Lane departure warning? Check. Automatic emergency braking with pedestrian detection? Check but, sorry, I didn't it because it kind of freaked me out thinking what could happen if it didn't work. It is a great idea, though — and could be a life-saver — in an actual emergency.
It's roomy and comfortable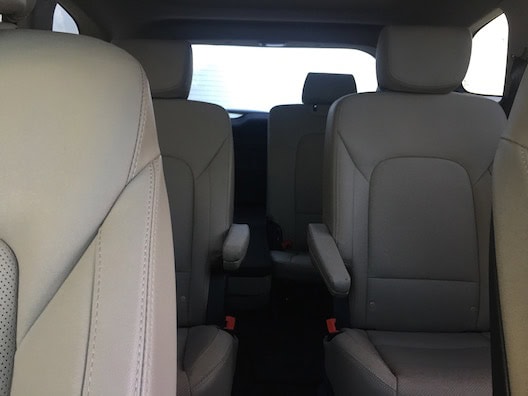 My kids, who were in with their significant others, really liked the captain's seats (who knew they were called that?!) so they could sit in couples in the two rows rather than squishing three in a seat or needing two cars because we were one seat short.
It's got a great rear camera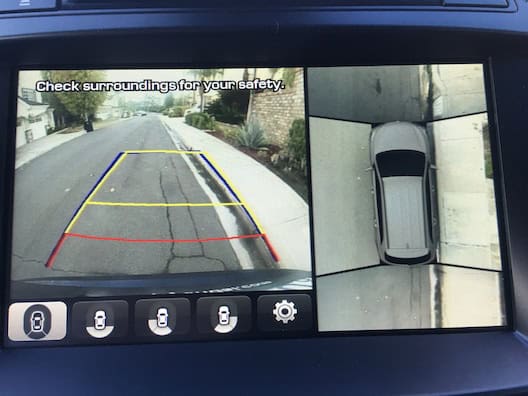 This camera shows you everything! I love backing into parking spots, and this made it a snap. There are no excuses for bad parking any more!
It's got lots of cargo space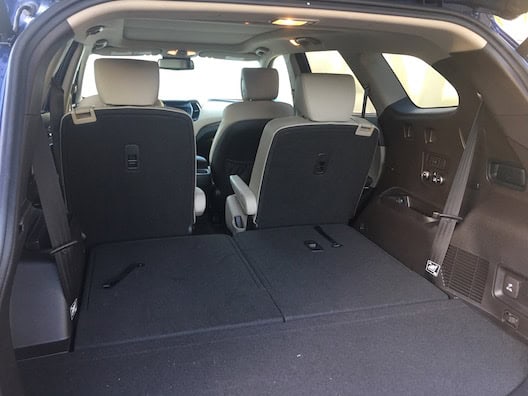 I'm showing you a picture of the cargo hold empty because I don't want anyone seeing the presents I bought while holiday shopping. There would even be plenty of room for my grandpuppy to accompany me, hint hint.
It's got an easy-to-use touch screen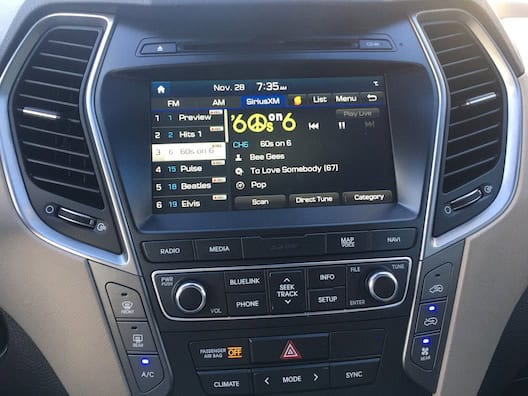 Everything in the Hyundai Santa Fe is very user-friendly, which is especially important for those of us who prefer '60s on 6 to today's top 40. How appropriate that they're playing "To Love Somebody," whose lyrics could be my ode to the brightly-lit Hyundai Santa Fe: "There's a light/A certain kind of light/That never shone on me/I want my life to be lived with you."
Yes, Hyundai Santa Fe, I am thankful for you and can't wait to celebrate next Thanksgiving with you.