gabrielle union's new shutterfly collection by julie lustbader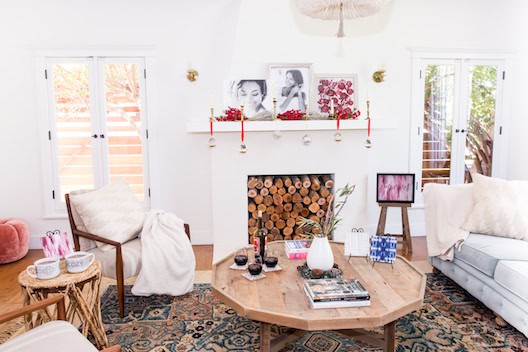 I love doing interesting things with photos so when Shutterfly invited me to a special holiday event to introduce their new Gabrielle Union collection, I was so excited. As I was about to put it on my calendar, I realized it was in New York, rolled my eyes and immediately emailed my son's girlfriend, Julie, to see if she wanted to go in my place.
Duh.
Here's Julie's take on the event. (Note:  I'm hoping for a Shutterfly book of my own for the holidays!)
Shutterfly demonstrated their ability to transform a standard table into one that is full of holiday cheer. They have products for all of our favorite winter holidays, including Chanukah, New Year's Eve, Valentine's Day, and Christmas. I especially loved the Chanukah display, which used candles to create a really special ambience.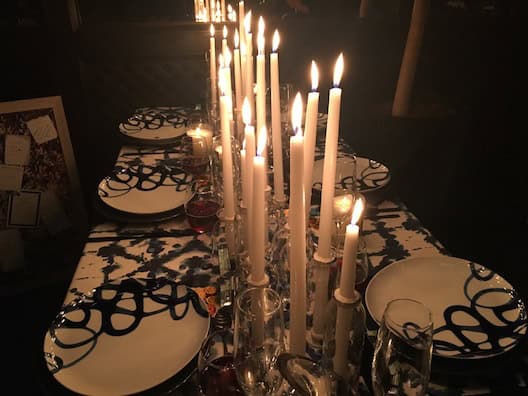 Shutterfly is a fantastic place to turn when looking for holiday gifts for loved ones, or even for white elephant gift exchanges! One great gift option is a "make your own hot chocolate" kit. Online, you can select a large comforting mug and customize it with meaningful phrases and your own photos. Once your mug arrives, you can add different mix ins like hot chocolate, candies, and other fun holiday treats.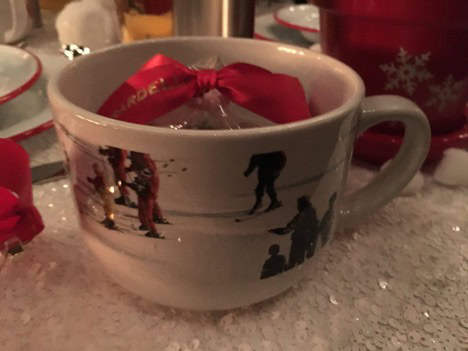 This year, Shutterfly introduced a new holiday gift collection in partnership with Gabrielle Union. I was lucky enough to meet Gabrielle at the Shutterfly Holiday Party in NYC, and can confirm that she is as sweet and charming as she is on TV. At the event, Gabrielle spoke about trying to find the perfect gift for her husband Dwayne Wade, who she claims is an online shopaholic and is impossible to shop for.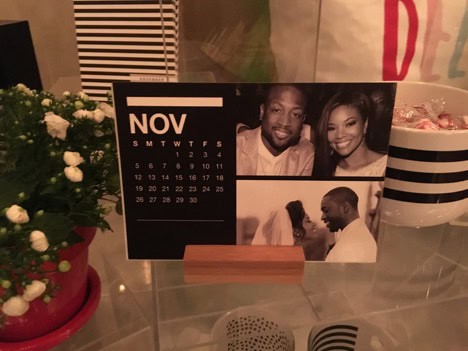 Gabrielle's inspiration for creating a new holiday line was to provide easy ooptions to "idiot-proof" gift giving. She even joked about how bad she used to be at gift giving, just giving a bottle of tequila as her default gift. Now, she loves to be able to give personalized gifts that have real meaning for her family and friends.
Gabrielle shared her holiday Shutterfly collection (complete with lots of photos with her hubby!), which included a beautiful calendar, mugs, and photo books. Some of my favorite items from her holiday collection include customized glitter ornaments, blankets, and wine glasses. You can check out more here.
When thinking about your gifts this holiday season, remember to include Shutterfly! I recently created a customized photo book, and their website makes it very easy to upload photos, add captions, and design a beautiful book. Your loved ones will appreciate the personalized gifts.