natrol cognium means no more senior moments!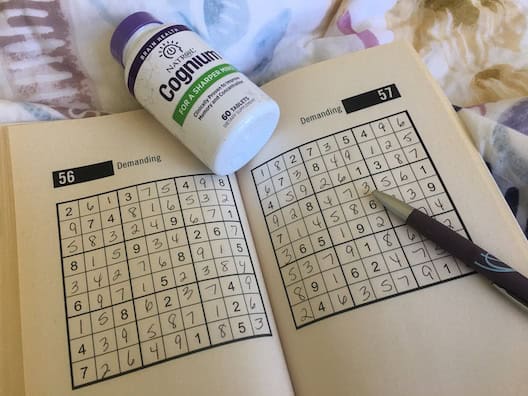 Thanks to Natrol Cognium for sponsoring this post. All opinions
are, as always, 100% mine.


Michael and I have this game we play with each other called, "Can you guess?"
It goes something like this.
Me: Oh, that movie you liked is on later.
Him, staring blankly:
Me: You know, the one about the father and the son. It's with Robert Downey, Jr?
Him: Oh, yeah. The Judge. That was good. Who plays the father again?
Me: You know, that guy. That famous actor.
Him: I know. What's his name?
Me, staring blankly:
We play this game on a regular basis although both of us will admit it's not really fun.
So, when Natrol invited me to test their new brain health product, Cognium, I knew I had to try it.
"This breakthrough product is specially formulated to keep your mind sharp and your memory strong," read the description. "The core ingredient in Cognium is backed by nine human clinical studies that show statistically significant improvements in memory and cognition in as little as four weeks."
Sign me up.
Natrol is a well-respected company which sells vitamins and other health and wellness products so I felt it was safe. I researched Cognium, and learned that its active ingredient is a protein derived from silkworm cocoons.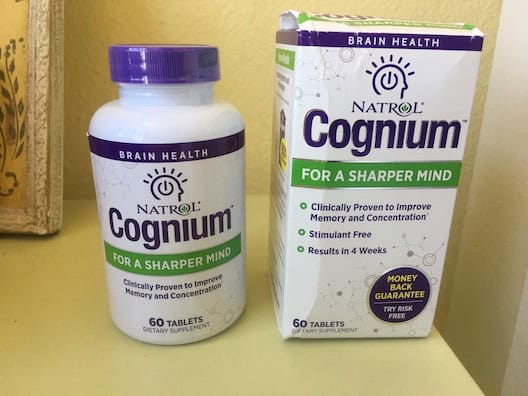 I figured it was worth a try and took one pill in the morning with breakfast and another after dinner. I did that for two days and then promptly forgot all about them until we were packing for our cruise.
Annoyed at myself, I threw the bottle in my suitcase and we headed to Europe. Once we were settled in our stateroom, I realized I had forgotten to pack my toothbrush (thank you, Delta One business class, for making sure I had a substitute) and my deodorant (thank you, Michael, for sharing yours). Seriously??? How could I forget these basics?
This just reinforced my need for a little memory boost, and for the entire two and a half weeks of our trip, I made sure to take the Cognium twice a day.
It's now been three weeks, and here's what I can tell you. I haven't experienced any negative effects, which is always a good thing when you're taking something new.
Is my mind sharper and clearer? Maybe, but I've also been on a stress-free cruise for most of this trial period so I can't swear the Cognium is responsible.
Is my memory better? Well, I think it actually is. Halfway into our flight home, Michael scrolled through the movie selection to see if The Judge was still playing.
Me, screaming: Robert Duvall!
Him, impressed: Wow!
Me, proud: Right?!
Him: Hey, what was that movie you were just watching, with Rosario Dawson?
Me, grinning: Unforgettable.
—————————————————————————————————————–
Try it yourself and see what you think. Thanks to Natrol, I'm giving away one bottle of Cognium to a lucky Midlife at the Oasis subscriber to try.
For a chance to win, you must be a subscriber to my weekly newsletter. If you're not a subscriber, first sign up in the right sidebar of this page. Then, simply leave a comment below.
For a second chance to win, tweet this:
Contest ends on August 31 at midnight Pacific time. Winner will be notified by return email. Prizes can only be sent to a U.S. mailing address.
Don't forget to enter!