winning the great pumpkin challenge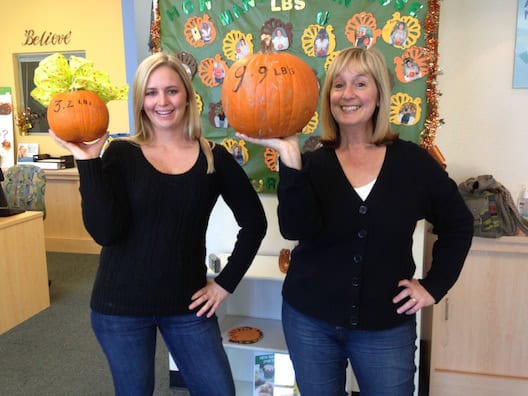 You may remember that Marne, my Jenny Craig counselor, and I took the great pumpkin challenge together on Halloween and set out to lose six and a half pounds each by Thanksgiving.
Well, by the skin of our teeth, we did it! Yay us!
So, a big thank you to Marne, Jenny Craig and Jazzercise because I couldn't have done it (not to mention the other 16 pounds or so) without all three of you.
I'm also thankful that Thanksgiving is tomorrow, which gives me a whole week to lose whatever I may gain then!
What's the one holiday food you can't resist? I don't really care about most Thanksgiving food but, because it's also Chanukah, it's my mother's potato latkes with sour cream that will be sending me to Jazzercise on Thanksgiving morning.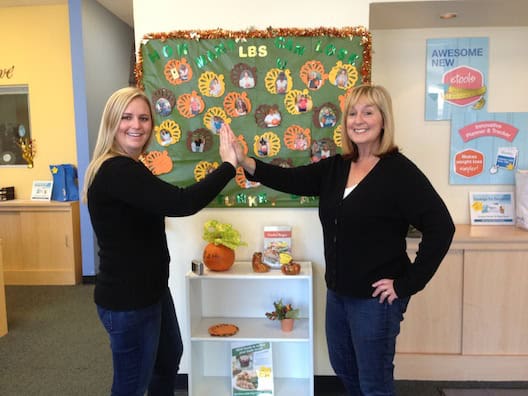 *I received a free month on the Jenny Craig program in order to do this review. There was no compensation. The opinions expressed are my own and not influenced in any way. Note: Clients following the Jenny Craig program, on average, lose 1-2 lbs per week.