gifts for nasty women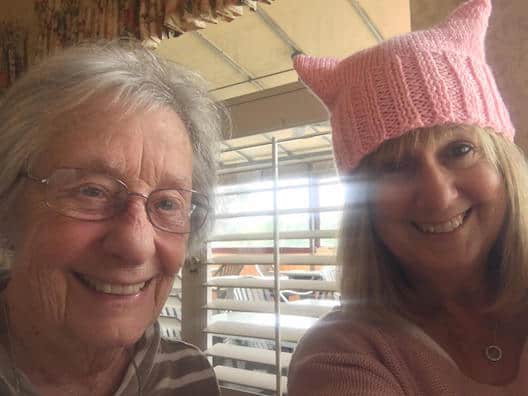 This has been a very challenging year, to say the least.
I know it's early but, with our country crumbling around us, I'm trying to think of holiday gifts to give my nasty women friends to encourage them to keep resisting and persisting, no matter how exhausted they are. Because, as author Sandra Cisneros is quoted in the Nasty Woman Journal, "We do this because the world we live in is a house on fire, and the people we love are burning."
Since my mom, above, can't make every single one of you a pink pussy hat (sorry), here are three items we should all own. Buy them for yourself and give them to the nasty women in your life.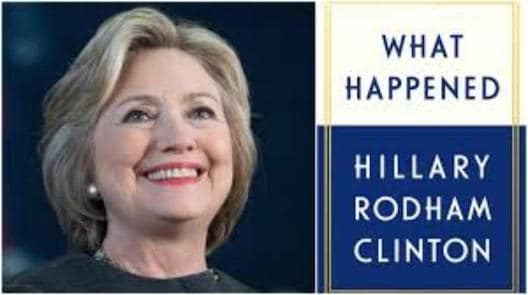 Even if you can't bring yourself to read it for fear of experiencing PTSD and bursting into tears which may not stop until 2020, buy the book. Support the woman who should be President, show the world we're still with her and make the jerk in the White House tweet with jealousy as her book remains at the top of the bestseller list.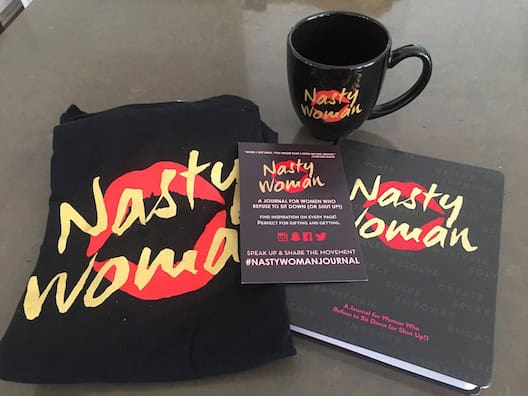 I gave the shirt to my new nasty woman friend who I met at Miraval, I gave the mug to my nasty woman Mom and am keeping the journal (for women who refuse to sit down (or shut up)) for my nasty woman self. The journal is filled with empowering quotes by inspiring nasty women like Elizabeth Warren, Malala and Jane Goodall, and it's got lots of thought-provoking writing prompts.
There's plenty of room to rant, make lists and express all your hopes, dreams and frustrations. There's even a great section of resources so you can take action.
Buy a bunch of these journals, then invite your friends over for a night of talking and journaling. To quote Susan B. Anthony, "Wherever women gather together, failure is impossible."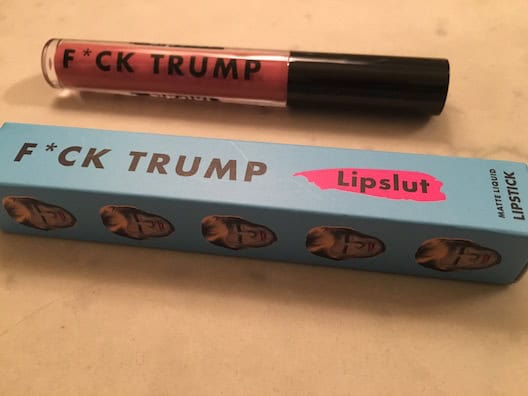 Now this is a must-have for every nasty woman to carry in your purse and pull out whenever you need to subtly make your opinion known.
College student Katie Sones created this beauty with two of her classmates as a response to the 2016 election. The pretty nude-pink lipstick (which, arguably, should have been black) does make a strong statement.
I love that it's described as "50% towards charity, 100% against tyranny, and of course, 100% cruelty free." Lipslut recently raised $40,000 for the victims of Charlottesville and continues to put its money where its mouth is.
Order these in bulk for your nasty women friends. We have to support companies like Lipslut because protesting hate and injustice is always in style.