i'm baaaaaack!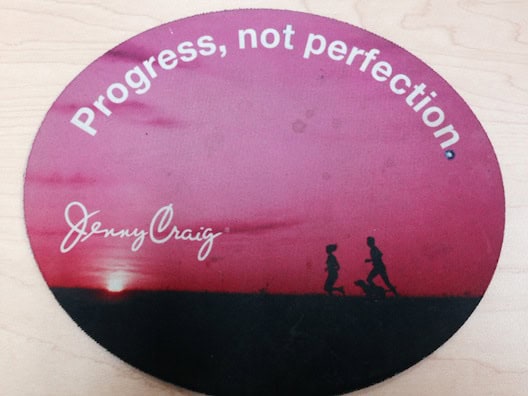 Okay, I put back on all the weight I lost last year — all 30 pounds — plus some.
I'm a little disgusted with myself.
But, since my word this year is "improve," I'm back at Jenny Craig and I've already lost five pounds my first week.
I feel back in control.
Those of you who followed my Jenny Craig journey last year know how much I loved it and how easy I found it. The food is delicious and I love that I can just stock up on their meals and pop one in the microwave for breakfast, lunch and dinner.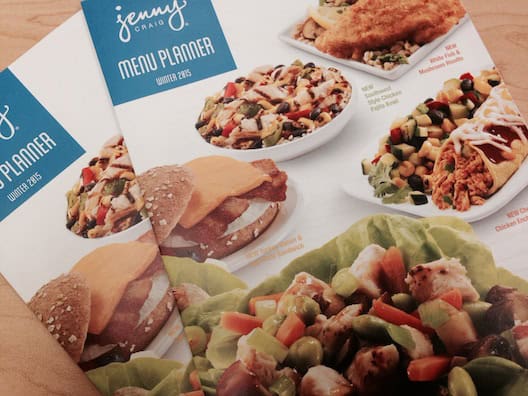 What really makes it work for me is knowing I can have a vanilla Anytime Bar in mid-afternoon and Triple Chocolate Cheesecake at night. I have such a sweet tooth and being able to look forward to these makes a huge difference.
Jenny has introduced some new foods since last year, but I have my favorites — cinnamon rolls for breakfast, stuffed shells or cheesy potatoes and chicken for lunch, chicken carbonara or mesquite chicken for dinner.
The Jenny consultants are so nice and supportive, and the warm welcome and hugs I received when I walked back in made me feel right at home. Thank you, Mary (with the beautiful smile, in the picture below), Nora and Monica for all your encouragement.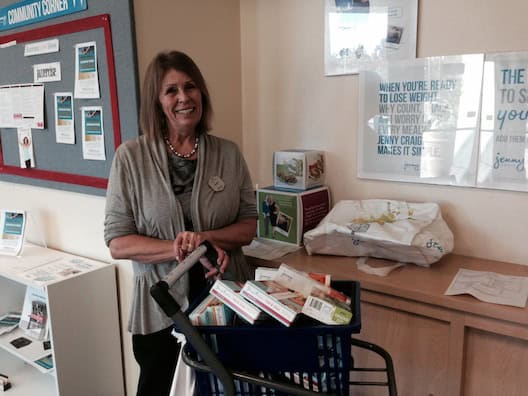 So, I'm back on the journey — and I know it will work. If any of you want to join me, please let me know so I can get you a referral for  $25 discount on food.
Let's make this the year we lose it for good!
*I received a discount on my Jenny Craig food in order to do this review. There was no compensation. The opinions expressed are my own and not influenced in any way. Note: Clients following the Jenny Craig program, on average, lose 1-2 lbs per week.