the big post-holiday giveaway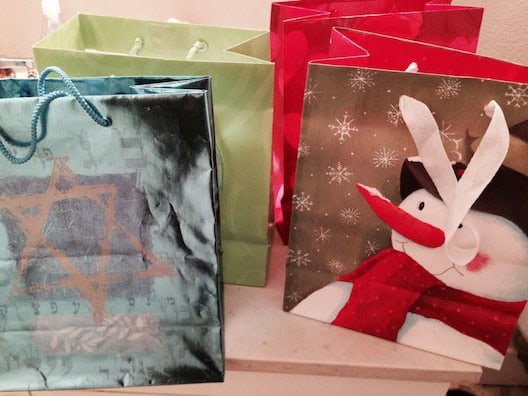 You might not have gotten exactly what you wanted for the holidays but that's okay because here's a second chance to get some goodies.
Before I start writing essay posts again, I thought I'd do another giveaway, sharing some of the more interesting products I've been sent to review lately, and giving you a chance to win one of them.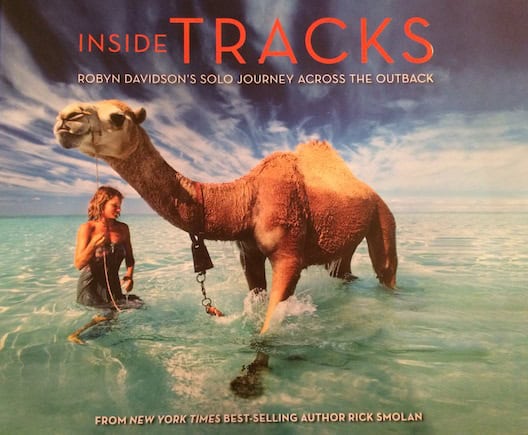 Inside Tracks. I think I've made it pretty clear that Tracks is my hands-down favorite movie of the year. This coffee table book is a stunning companion to the film, filled with Rick Smolan's real-life photographs from Robyn Davidson's original solo journey across the Australian Outback, as well as behind-the-scenes images from the movie. And, best of all, the book features a unique smartphone technology, which enables you to point to an image of Robyn in the book and see a short clip from the movie inspired by that photo. I love this book as much as I did the movie and, sorry, but I'm not giving this one away!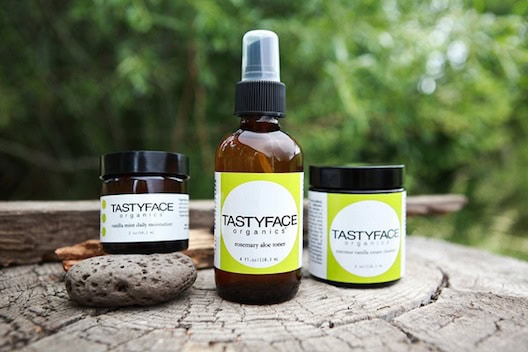 Tastyface Organics. Okay, just listen to these names: tangerine orange peel sea salt scrub, coconut vanilla absolute body oil, sicilian lemon mint body oil, blood orange vanilla body butter. Yum, right?! This all-natural, no chemicals allowed skincare line offers delicious-scented products that not only feel great on your skin but that are truly good enough to eat. I love that their philosophy is based on two great quotes: Maya Angelou's, "Once I knew better, I did better," and Dr. Natasha Campbell-McBride's, "If you can't eat it, you can't put it on your skin! That's the rule." Try to resist licking your skin.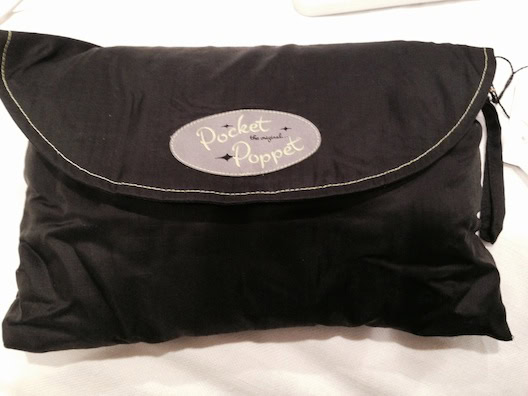 Pocket Poppet Travel Cardigan. Yep, this little pack magically unfolds into a cute, comfy cardigan that you will never want to leave home without. It fits easily into a handbag or a carry-on — and can actually be used as a secret pouch itself — and it's been a lifesaver to me on cold flights, in air-conditioned movie theaters and even in the frozen food section of Ralph's. It's got a surprisingly sophisticated and flattering shape, and comes in eight colors and three styles. Check out their website to see why this is likely to become your new favorite item.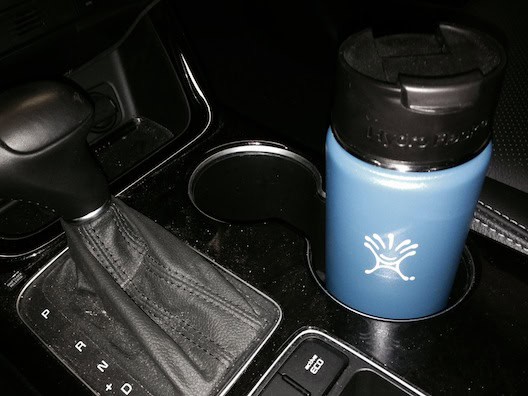 Hydro Flask Insulated Bottles. I drink iced tea all day — and I like it to stay iced, which has never really happened until I discovered these  amazing bottles which actually keep cold drinks cold and hot drinks hot. Seriously, this is a game-changer. I have an 18 ounce one in Everest blue which fits perfectly in my cup holder and which makes me smile every time I see that happy face logo. I also have a 32 ounce one which I'm planning to keep filled with water and then refill to make sure I get my eight glasses a day. It will be so much easier now that the water will stay cold. Bonus: The company gives back 5% of your purchase price to the charity of your choice.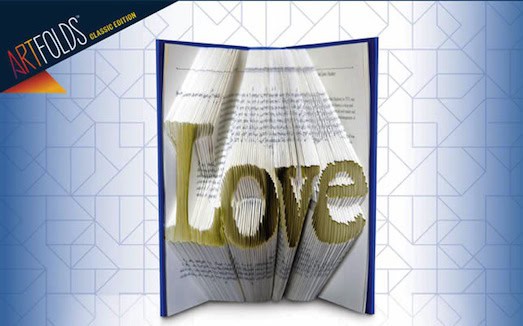 Artfolds. This is a kind of fascinating idea, enabling you to literally transform literature into great works of art. Choose from three classics: Sense and Sensibility, Anne of Green Gables, The Snow Queen and Other Tales. Just fold the pages according to the simple instructions and — voila! — you end up with a paper sculpture which spells out Love, Joy or Snowflake. Even if you're not at all craftsy, this will make you feel like Martha Stewart and is such a relaxing activity, it may calm some of the holiday stress. Special request: Please read the book first before you turn it into a decoration!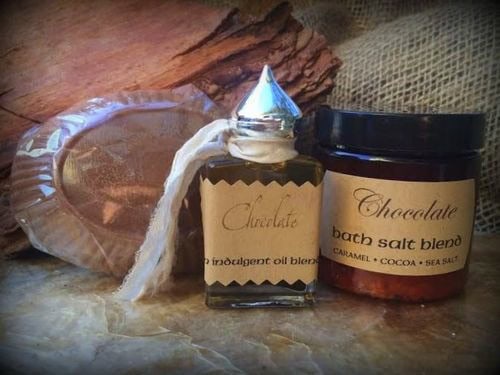 Sage Goddess. This spiritual lifestyle brand makes it easy to bring balance back into your life with "ah"-inspiring products good for both body and soul. There are some divine hand-crafted perfumes, sacred oils and potions but my favorite of all is the Chocolate Indulgence Set which comes with Bath Salts Blend, Perfume Oil, and Artisan Cacao Soap. All are pure and natural and scented deeply with the intoxicating scent of chocolate, which brings me to a higher level of spirituality every time.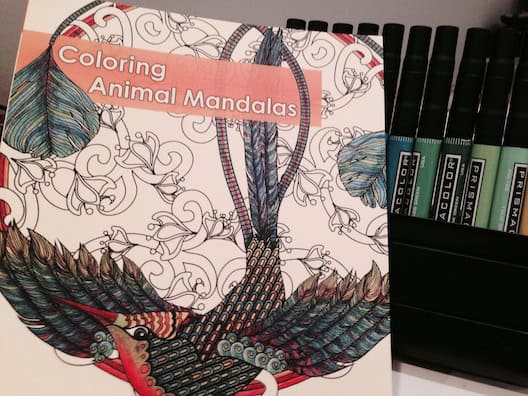 Coloring Animal Mandelas. Remember how much you used to love to color? This grown-up coloring book by Wendy Piersall is one of the nicest gifts you can give yourself. It's fun, beautiful and, because it's impossible to mess up, it's empowering and confidence-building. Turn off the electronics, spend an afternoon coloring and experience the healing power of art.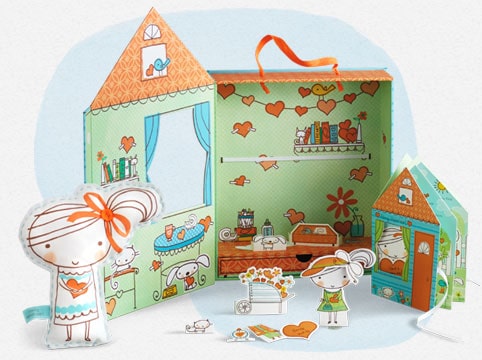 Penny Paperheart Deluxe Play Set. If you have a little girl in your life, send her over to me this is the perfect gift. This adorable house from Hallmark — of course! — comes with a fabric Penny doll, plus a paper Penny and lots of clothes and accessories for her. Just looking at it brought back so many fond memories of playing with my own paper dolls and dollhouse. Little girls and the older women in their lives will totally heart this. Plus, there are some great downloadables on the Hallmark site so they can share the love.
For a chance to win one of these gifts, just leave a comment below. For a second chance, Tweet this:
Contest ends on December 30 at midnight Pacific time. Winners will be notified by return email. Prizes can only be sent to a U.S. mailing address.