how to stuff a duvet cover without crying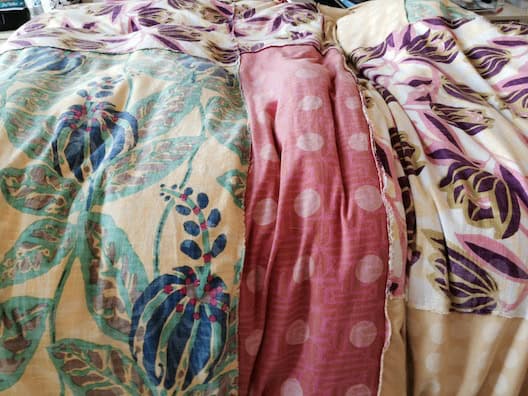 I wasn't going to post today because I still have a dozen movies to watch before our San Diego Film Critics Society end of the year vote on Monday.
But I came across this video which I have to share with you because it looks like the solution to the chore I hate most: stuffing a duvet cover.
There's a snarky comment on there from a guy who says this is unnecessary because it literally takes him 10 seconds to do the job, to which I guffaw and challenge: Really?? Try stuffing a queen size down comforter into that mess in the photo above,  then check your watch, buddy, and see how your life is passing you by.
If Anthropologie made comforters that were heavy enough for our chilly San Diego winters (don't judge – we are self-admitted weather wimps), I would throw one on the bed and call it a night. But, alas, we need our down comforter so we have to go with their duvet covers instead.
So, in order to actually get the comforter into the cover, I have to walk around the bed enough times to practically complete my 10,000 daily steps in one session. I have to lie across each area multiple times to even them out, and I have to stick my whole body into the cover to reach the top corners. Inevitably, I end up sweating, cursing and in tears and the comforter ends up somewhere in the middle of the cover.
Anyhow, this looks like the answer to my problem and it's ironic that, living in Southern California, it's called the burrito method.
I'm an expert at burritos.
I plan to try out this method and do my own video demonstration for you — but not until I finish watching all these movies. In bed. Under my lumpy, unbalanced, misaligned duvet cover.
In the meantime, please let me know how this works for you. And if you have a better tip on how to stuff a duvet cover, I'd love to hear it.