whip it good! yoplait greek 100 whips!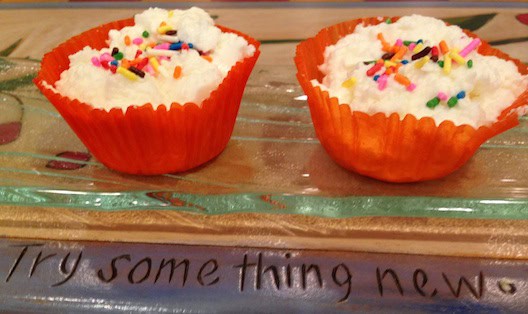 This post is sponsored by Yoplait Yogurt. All opinions are, as 
always, 100% mine. I hope you'll click on the sponsored links
because this is an awesome snack!


Can you believe these are really Yoplait Greek 100 Whips! Vanilla Cupcake yogurt?!
One cup of Yoplait Greek 100 Whips! filled both cupcake liners and is only 100 calories in total.
It was so much fun to eat these because they taste more like dessert than, well, Greek yogurt.
Confession: I never liked Greek yogurt.
So, when I was invited to introduce you to the new Yoplait Greek 100 Whips! I bought a few to taste before making a decision.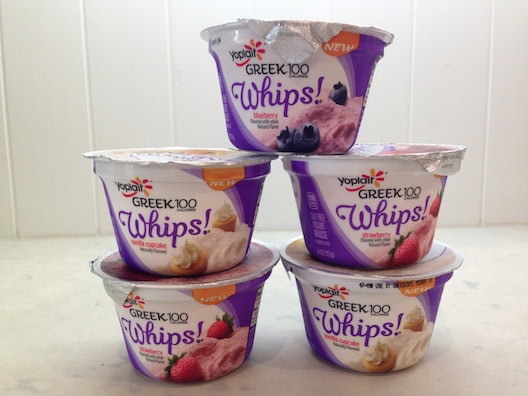 When I saw flavors like these, I was halfway there. (Note: They also have Strawberry Cheesecake, Black Cherry, Lemon Meringue, Tropical and Raspberry but my grocery store hasn't gotten them in yet.)
Then I took this: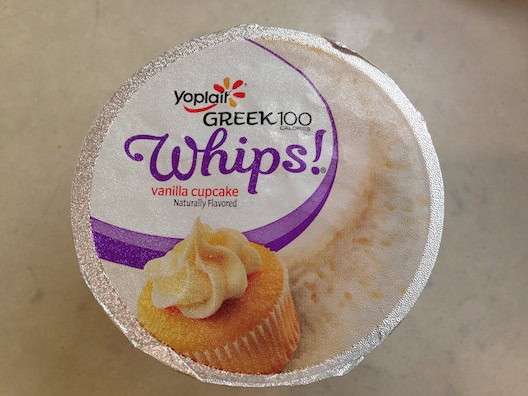 and whipped up this: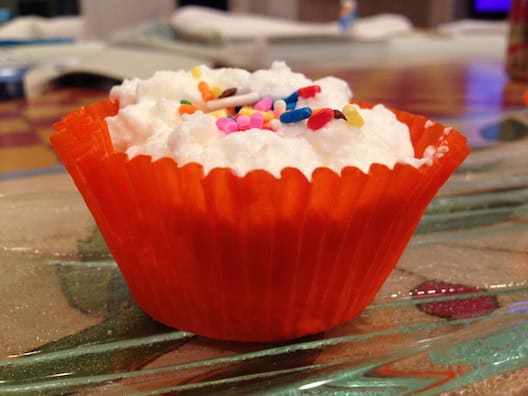 Yum! This was not how I remembered Greek yogurt at all. Instead of being thick and kind of bitter, it was very light and fluffy with an airy texture and a nice sweetness.
Plus, it has only 100 calories and all the health benefits of Greek yogurt! No wonder there's an exclamation point at the end of Yoplait Greek 100 Whips!
Go check out the Yoplait recipe page for great snack hacks and easy ways to transform these into yummy and satisfying desserts. And have a napkin nearby because you'll be drooling.
Yoplait Greek 100 Whips! are only available in limited release right now but they'll be on shelves nationwide in March. To give you first dibs, here's a coupon to save  $1.00 when you buy five cups of any variety of Yoplait Greek 100 Whips! yogurt. Print out your coupon here. Sorry, offer void in Nevada, New Jersey and North Dakota.
Can't wait to see what you whip up!