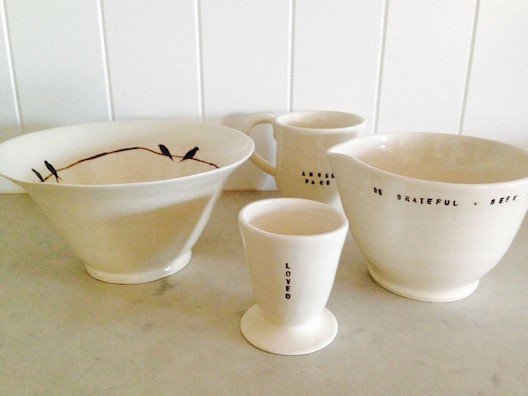 The minute I saw these pieces on Kristine Van Raden's Facebook page, where she introduced her new venture, Beanpole Pottery, I sent her a private message and said I had to have them.
I mean, how gorgeous are they?
As you know, I love words on things. And I love birds on things.
So these pieces were kind of destined to be mine. [Read more…]