beanpole pottery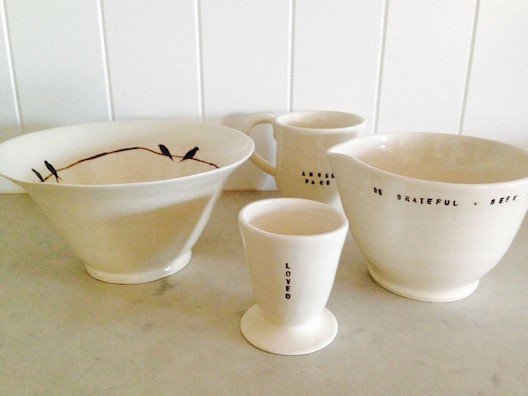 The minute I saw these pieces on Kristine Van Raden's Facebook page, where she introduced her new venture, Beanpole Pottery, I sent her a private message and said I had to have them.
I mean, how gorgeous are they?
As you know, I love words on things. And I love birds on things.
So these pieces were kind of destined to be mine.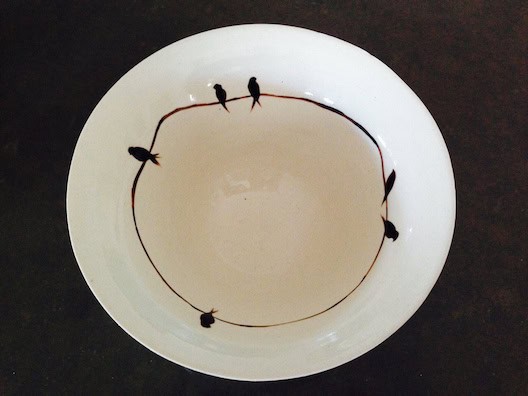 I've written about Kristine before, and I'm so excited that she's using her empowering words in a whole new way. Her handmade porcelain pottery is embellished — as all her work is — with words of affirmation, encouragement and inspiration. She is someone who truly walks the walk.
And now, thankfully, she's also throwing the pots.
In fact, she made a special order of 50 custom mugs for the Depressed Cake Shop, a non-profit in Los Angeles whose funds help the mentally ill. Talk about a cup of kindness. With words meant to give hope, including this powerful quote from author Amy Ferris, this is a line that's as meaningful as it is practical.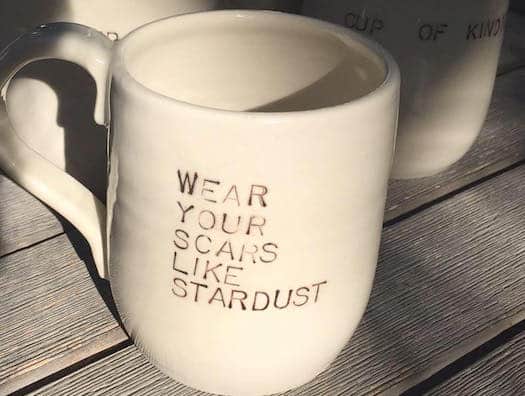 In case you're curious about the origin of her company name, Kristine includes this adorable and chatty bio with your order — it's like getting a nice, newsy letter from your BFF.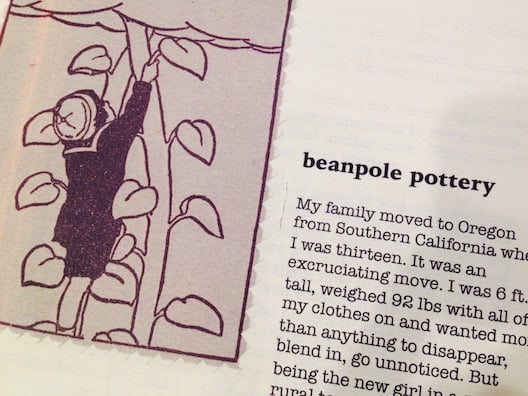 It turns out Kristine was nicknamed "Beanpole" when she was 13, and, well, I'll leave the rest for you to learn yourself. Reading her story, it's easy to see that many of her pieces were inspired by her family, including her adorable granddaughters,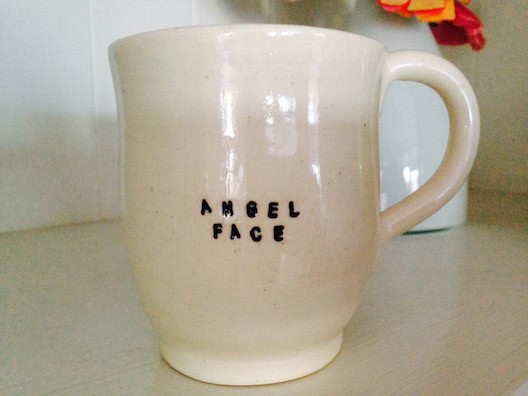 her two daughters, her late mother and her husband of 35 years.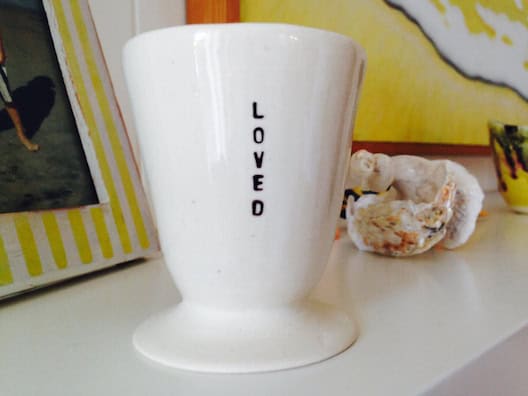 If you're like me, you'll want to give these beautiful pieces as gifts to everyone important in your life. Check out Kristine's website and see which words speak to you — or choose your own and let her custom make them into future family heirlooms.
Meanwhile, you can bet this beauty will be gracing our table this Thanksgiving.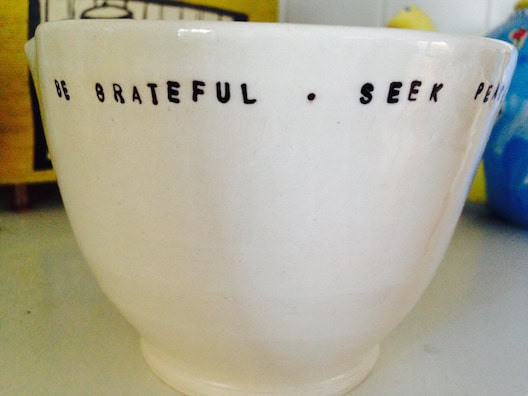 And I'll be adding Kristine and Beanpole Pottery to the long list of things I'm grateful for.