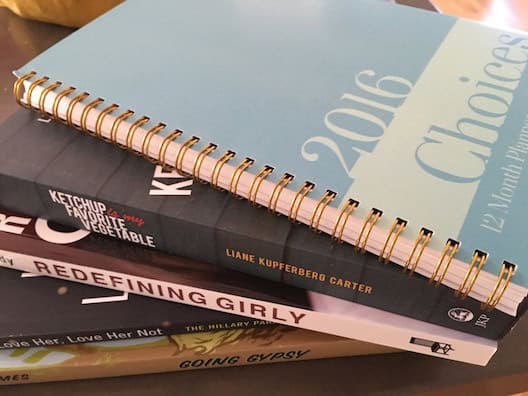 I've met amazing women through blogging and I wanted to end my Book Week by paying tribute to them and recommending some of the great books they've written, especially since they're all non-fiction and many of you have requested suggestions in that genre.
You now have a solid reading list to get the year started for you and, because it would be helpful to also have a planner to keep track of them and everything else you want to do, I'm giving away a couple more of the fantastic Choices notebooks I've written about before from another blogging friend, Kimberley Montgomery.
You can enter below but first check out these eclectic titles. Happy reading, and I'm glad I'm traveling again soon so I can find time to read a new batch of books! [Read more…]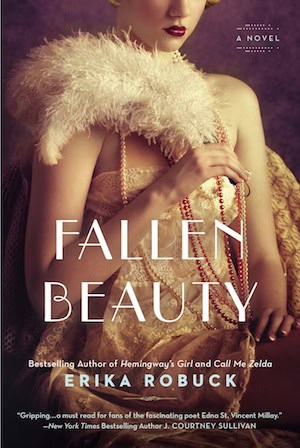 Unlike the lives of my celebrity idols, which I read about regularly in US Weekly, I know surprisingly little about the lives of my favorite authors.
Since devouring The Age of Desire, Jennie Fields' fantastic novel about Edith Wharton, I've actively sought out novels based on the true stories behind writers I admire. Erika Robuck has written a couple of these books, Hemingway's Girl and Call Me Zelda, and they're both must-reads. [Read more…]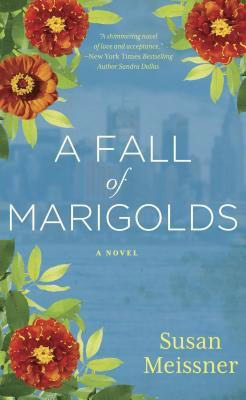 As I get older, I seem to be drawn to historical fiction, appreciating more than ever the importance of passing down stories from one generation to the next.
Susan Meissner's new novel, A Fall of Marigolds, seamlessly blends the past and the present in a compelling and beautifully-told tale about a flowery scarf that ends up connecting two of New York City's most tragic events: the Triangle Shirtwaist Factory fire in 1911 and the attack on the World Trade Center almost a century later. [Read more…]