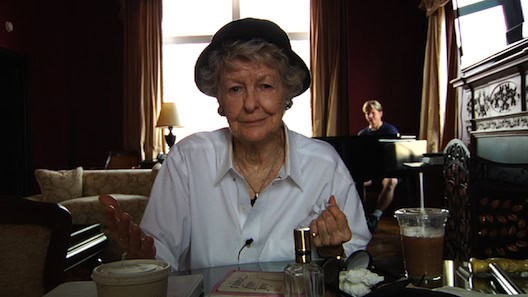 The other day, I wrote about the inspiring young girls in the must-see documentary, Girl Rising.
Today, I watched a documentary about another inspiring female that I have to share with you. At 89, she's just a little older than those girls. [Read more…]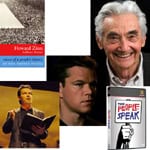 Forget the history books. The best way to understand the true culture of a country is to listen to its citizens. In HISTORY's amazing "The People Speak," America's rich past is brought to life through speeches, letters and music presented by today's most talented voices and paying homage to ordinary citizens whose words and actions commanded extraordinary change in America.
You'll get chills listening to Matt Damon reading from the Declaration of Independence, Morgan Freeman reciting Frederick Douglass' speech on the meaning of the Fourth of July, and Bob Dylan and Bruce Springsteen performing the classic songs of folk icon Woody Guthrie.
One of America's most fascinating citizens was Amelia Earhart, who was recently portrayed by Hilary Swank in "Amelia." Taking off where this feature film left off, BIO's "Amelia Earhart: Queen of the Air" draws on archival footage, interviews and newly-discovered evidence to tell the real story of the groundbreaking aviator who's been the subject of so many young girls' book reports.
These stellar documentaries will make you proud to be an American.