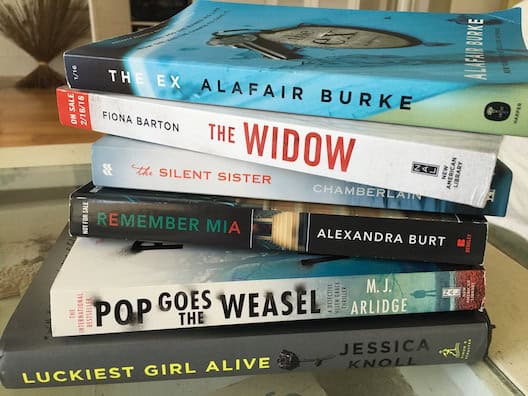 It seems like every thriller that comes out now is compared to Gone Girl.
In fact, I've actually read a number of books simply because they were billed as "the next Gone Girl" or "the new Gone Girl." And you know what? They weren't.
I had such high hopes for The Girl on the Train but, sorry, I didn't love it. I loved the idea of it and I love that Emily Blunt will be starring in the movie but the story just didn't have that OMG moment that made me sit upright in bed when I had the flu and was reading Gone Girl. You know exactly which moment I mean.
The only book that actually did make me gasp like that was The Good Girl by Mary Kubica, which you have to read. I can see my mom and daughter nodding in agreement.
What publishers need to know is that we can still like thrillers that have nothing to do with Gone Girl. And we may even like them better because we're not going into them with this new gold standard of expectations.
So, for your reading pleasure, here are six new thrillers that will keep you reading late into the night.
And, just to be clear, they probably won't remind you of Gone Girl. [Read more…]