if you liked "gone girl …"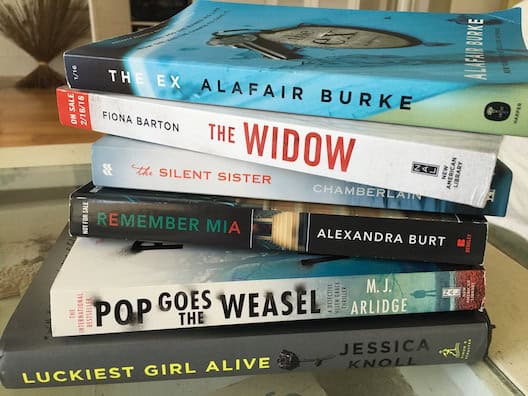 It seems like every thriller that comes out now is compared to Gone Girl.
In fact, I've actually read a number of books simply because they were billed as "the next Gone Girl" or "the new Gone Girl." And you know what? They weren't.
I had such high hopes for The Girl on the Train but, sorry, I didn't love it. I loved the idea of it and I love that Emily Blunt will be starring in the movie but the story just didn't have that OMG moment that made me sit upright in bed when I had the flu and was reading Gone Girl. You know exactly which moment I mean.
The only book that actually did make me gasp like that was The Good Girl by Mary Kubica, which you have to read. I can see my mom and daughter nodding in agreement.
What publishers need to know is that we can still like thrillers that have nothing to do with Gone Girl. And we may even like them better because we're not going into them with this new gold standard of expectations.
So, for your reading pleasure, here are six new thrillers that will keep you reading late into the night.
And, just to be clear, they probably won't remind you of Gone Girl.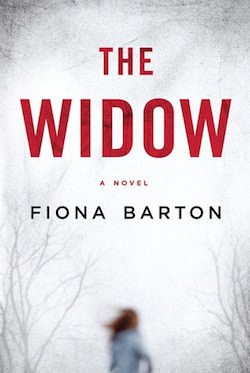 The Widow by Fiona Barton
This is a really juicy read and a great book club choice because it will inspire fascinating discussions about topics like whether you really know the man you married and what you would do if you found out he had a secret obsession with child pornography. In this debut novel, Jean Taylor may or may not be a reliable narrator as she tells the story of her late husband who was once the prime suspect of a case that rocked England. After he's killed by a bus (hello, Downton Abbey!), she decides it may be time to tell her story. And that story is one that will keep you turning pages and ignoring everything else you have to do.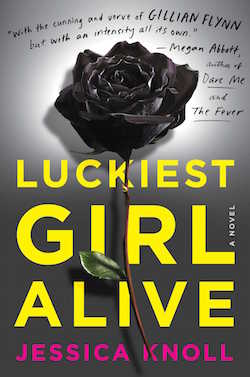 Luckiest Girl Alive by Jessica Knoll
Ani FaNelli seems to have it all: a glamorous job, a dreamy fiance, clothes to die for. But she also has a secret. Something happened when she was a teenager at a prestigious private school that changed her life and still haunts her all these years later. With the truth threatening to be revealed, it's up to Ani to choose how this will affect her. Ani is a deeply-layered character and her story is intense. I found it so compelling — and upsetting — and think it should be read and talked about by all mothers and daughters.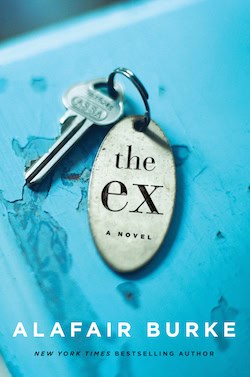 The Ex by Alafair Burke
I'm a big fan of Alafair Burke and am so thankful she's as prolific as she is because I seem to go through her books in a single sitting. I love her female characters — who are strong but vulnerable, and so easy to relate to and root for. In this fast-paced crime novel, author Jack Harris has just been arrested for a triple homicide. Convinced that there's no way he could have done something like this, criminal defense attorney Olivia Randall — who just happens to be Jack's former fiance — takes his case. As evidence starts to build, she worries that she really never knew him at all. Did he do it? Was he framed? The twists and turns will keep you guessing all the way to the satisfying ending.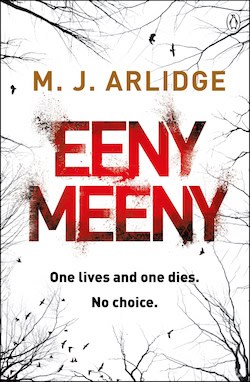 Eeny Meeny and Pop Goes the Weasel by M.J. Arlidge
I'm grouping these together because they're the first two books in the Detective Helen Grace series, and they're both excellent. Grace herself is full of surprises and secrets so she's a totally original heroine. The plots are dark, and Eeny Meeny is especially chilling. Just listen to the premise of the story: people are kidnapped in pairs and held hostage in an empty room with a gun. The only one who will get out alive is the one who shoots the other. It's so creepy and twisted and impossible to put down. In Pop Goes the Weasel, a serial killer is going after family men who are partaking in activities unbeknownst to their wives. Both of these books creeped me out but I couldn't stop reading. Bring on the next one!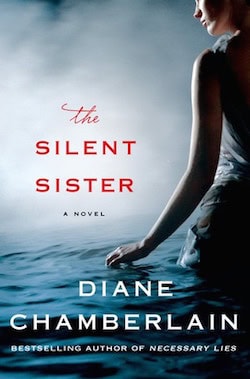 The Silent Sister by Diane Chamberlain
Riley returns to her father's home to finalize his affairs after his sudden death, only to learn family secrets that will turn her life inside out. The sister who supposedly committed suicide when Riley was just a little girl? Well, she may be alive and hiding somewhere. Why? Has Riley's whole life been based on lies? More than a mystery, this is an intriguing story about family, betrayal and the secrets we keep.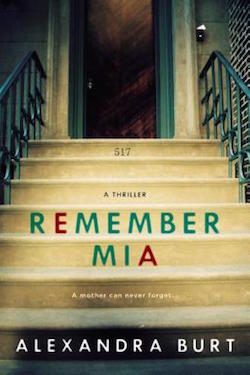 Remember Mia by Alexandra Burt
As a mother, stories about children make me extremely tense. The idea of this one is terrifying: After being left for dead, Estelle Paradise wakes up in a hospital, only to realize that her baby is missing. Days have gone by and no one even realized she had a seven-month-old daughter. Unable to explain Mia's disappearance, Estelle becomes the prime suspect. This psychological thriller is riveting and the incomparable bond between a mother and child makes it even more emotional.