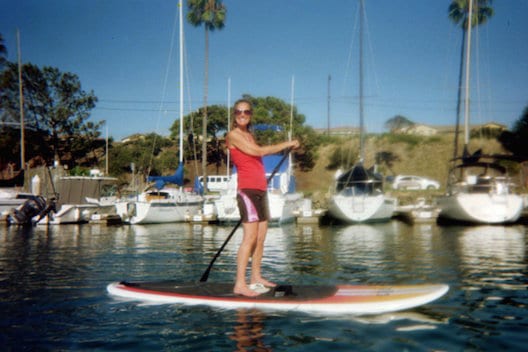 When my great friend, Elin Stebbins Waldal, told me she was finally facing her fear of the ocean by going kayaking, I was so proud of her. I think it's awesome to overcome your fears in midlife — something I did with the encouragement of Patty Chang Anker and her must-read book, Some Nerve. 
I asked Elin if she would share her experience with all of you because it's so empowering. I bet her story will inspire you to try something new, as well. Let us know what that might be.
Last October I faced my decades-old fear of the ocean by simply getting wet. You know, the up to your knees kind of wet. I had reached a point in my life where I realized that only I could redefine what getting older meant to me and I was determined not to lead a life filled with "I remember when I was able to …" stories.
Today, I can actually swim in the ocean. Although, to some, my steps may seem infantile, to me they are monumental.
In July, before I actually went swimming in the ocean, I was invited by Everyday California to go kayaking. In the ocean. [Read more…]