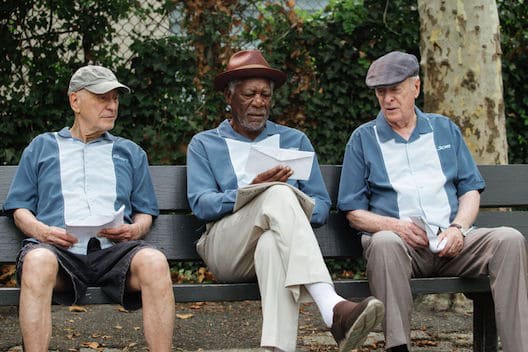 Thanks to Warner Bros. Pictures for sponsoring this post. All
opinions are, as always, 100% mine.


Three of my favorite actors are starring together in a new movie, and I can't wait to see it!
Oscar winners Morgan Freeman, Michael Caine and Alan Arkin team up  in director Zach Braff''s Going in Style, a comedy about lifelong buddies who decide to buck retirement and step off the straight-and-narrow for the first time in their lives when their pension fund becomes a corporate casualty. Desperate to pay the bills and come through for their loved ones, the three risk it all by embarking on a daring bid to knock off the very bank that absconded with their money.
Amazingly, this sounds like a very timely story and one that we will likely all be cheering. [Read more…]