"going in style" $100 visa giveaway!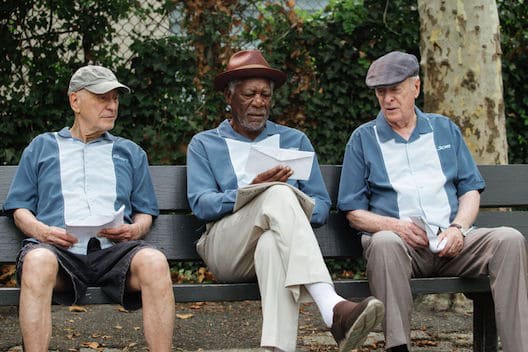 Thanks to Warner Bros. Pictures for sponsoring this post. All
opinions are, as always, 100% mine.


Three of my favorite actors are starring together in a new movie, and I can't wait to see it!
Oscar winners Morgan Freeman, Michael Caine and Alan Arkin team up  in director Zach Braff''s Going in Style, a comedy about lifelong buddies who decide to buck retirement and step off the straight-and-narrow for the first time in their lives when their pension fund becomes a corporate casualty. Desperate to pay the bills and come through for their loved ones, the three risk it all by embarking on a daring bid to knock off the very bank that absconded with their money.
Amazingly, this sounds like a very timely story and one that we will likely all be cheering.
This movie resonates with me on so many levels — not that I'm planning on holding up any banks, let me make clear for anyone searching my internet history!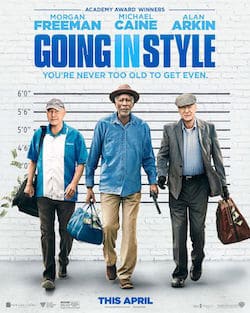 I love the idea of old friends making outrageous memories together (a certain night at BlogHer comes to mind here) and I love the fact that age doesn't stop these guys from their adventure. In fact, it might even encourage them.
Thanks to Warner Bros. Pictures, I'm happy to be giving away a $100 Visa gift card so one lucky Midlife at the Oasis subscriber will be able to take her friends to see Going in Style when it opens in theaters on Friday, April 7.
For a chance to win, you must be a subscriber to my weekly newsletter. If you're not a subscriber, first sign up in the right sidebar of this page. Then, simply leave a comment below.
For a second chance, tweet this:
Contest ends on April 9 at midnight Pacific time. Winner will be notified by return email. Sorry, but prize can only be sent to a U.S. mailing address.
Like Going In Style on Facebook and follow the movie on Twitter.