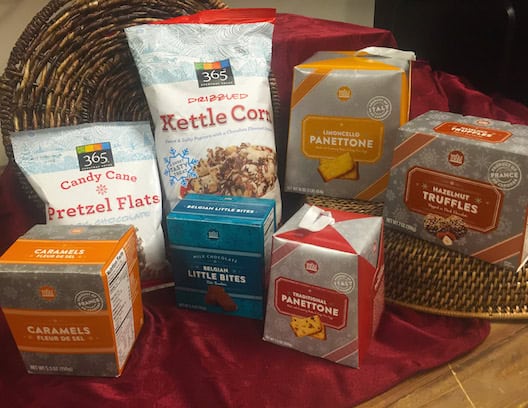 I got an email from Whole Foods Market this afternoon, letting me know that all of the yummy treats above are on sale this weekend for $5 or less.
Because I would do anything for you, my wonderful readers — and because I had a sudden craving for chocolate — I grabbed my car keys and got on the 5 at 3 p.m. on a Friday to head to Whole Foods Market Del Mar so I could test them myself and report back.
Oh, the sacrifices I make. [Read more…]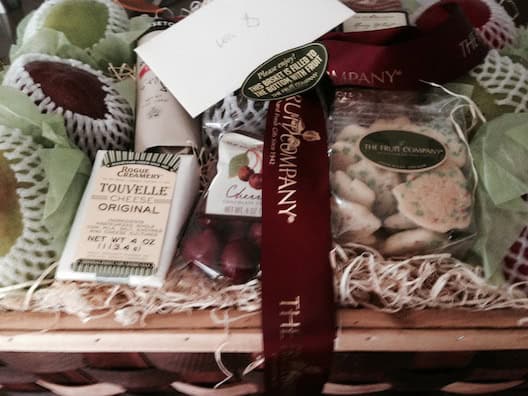 It's no secret that I'm kind of obsessed with The Fruit Company.
It all started last summer with a delivery of juicy peaches. Then, last week, they sent me the most delicious Honeycrisp apples which so many of you drooled over and ordered for yourself that The Fruit Company generously offered to do a giveaway of one of their most coveted gift baskets!
Yes, there is a Holiday Hamper Fruit Basket with one of your names on it! [Read more…]