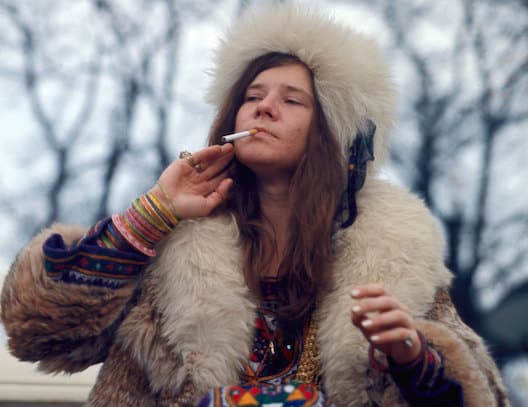 I reviewed Janis: Little Girl Blue a few months ago when it was in theaters, and was blown away by Amy J. Berg's intimate documentary about the rock and roll powerhouse who, for many of us, defined our adolescence.
Janis Joplin had already had a huge impact on the music world when she died in 1970 at the age of 27, and this movie lets audiences get to know her in a more personal way.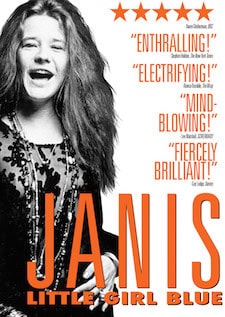 Janis: Little Girl Blue is now out on DVD and it's got some great never-before-seen special features, including deleted and extended scenes, Big Brother singing acapella, Avalon vs. the Fillmore influences and the Walk of Fame ceremony. [Read more…]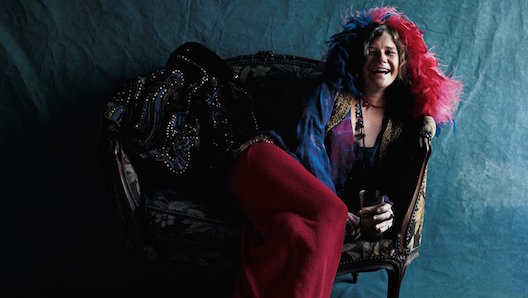 A generation or two before Amy Winehouse, there was Janis Joplin.
Both powerhouse singers died tragically at the age of 27 from substance abuse and, with the release of the eye-opening new documentary, Janis: Little Girl Blue, the comparisons are inevitable.
But what's actually most striking — and surprising — are their differences.
I was only 11 when Janis Joplin died in 1970, and I remember being fascinated by her story. I was a Joni Mitchell girl, and Janis kind of scared me. She exuded so much confidence and sexuality, and was loud and raw with a primal scream of a voice that could send chills down your spine. I couldn't understand what kind of pain she must have been in to feel the blues that deeply.
After watching Janis: Little Girl Blue, I think I understand. [Read more…]