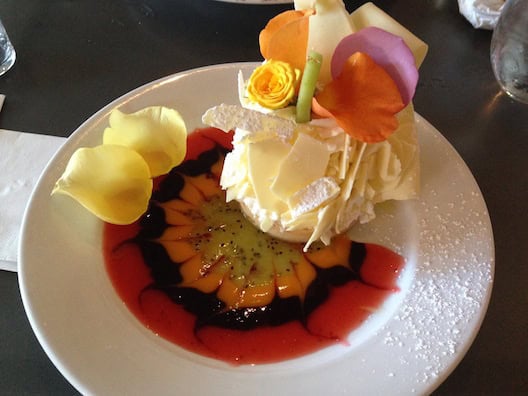 Let me preface this by pointing out that whoever came up with that saying, "nothing tastes as good as skinny feels," obviously never took a bite of this.
Let me also point out out that this is not a Jenny Craig food 🙂
Okay, so I was supposed to go for my Jenny Craig weigh-in last Thursday but I postponed it because I thought I had jury duty. (The court was actually closed that day but that's a whole other story.)
I also postponed it because I had that coconut cream deliciousness from Extraordinary Desserts, above, for Michael's birthday.
And a large popcorn during the screening of 50 Shades of Grey.
And this roll from our favorite sushi place, Katana. [Read more…]
What we love most about Hungry Girl is that she's real. Lisa Lillien, the founder of the wildly successful Hungry-Girl.com, is one of us. She's not a nutritionist. She's not a doctor. She's simply a girl who likes to eat and doesn't want to gain five pounds each time she indulges.
Unlike most sites about food, Lisa doesn't preach about what you should eat and what you shouldn't. Instead, she gives you ways to make the foods you like healthier for you. For example, in what we consider her shining moment, Lisa taught us how to substitute our beloved Starbucks Green Tea Frappuccino Blended Creme (shouldn't anything made with green tea be good for you???) with her own Green Tea Crème Swappuccino, saving us a whopping 500 calories per drink without even losing the whipped cream.
Lisa provides all the nutritional information, including Weight Watchers points, for every item she mentions and isn't afraid to mention brand names – the good and the bad.
Bookmark this valuable site. It will answer every food question you have and may literally change your eating habits. The only thing it will leave you hungry for is more.