jenny craig week 4.5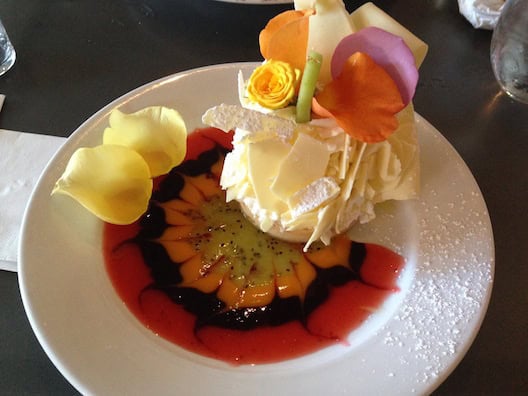 Let me preface this by pointing out that whoever came up with that saying, "nothing tastes as good as skinny feels," obviously never took a bite of this.
Let me also point out out that this is not a Jenny Craig food 🙂
Okay, so I was supposed to go for my Jenny Craig weigh-in last Thursday but I postponed it because I thought I had jury duty. (The court was actually closed that day but that's a whole other story.)
I also postponed it because I had that coconut cream deliciousness from Extraordinary Desserts, above, for Michael's birthday.
And a large popcorn during the screening of 50 Shades of Grey.
And this roll from our favorite sushi place, Katana.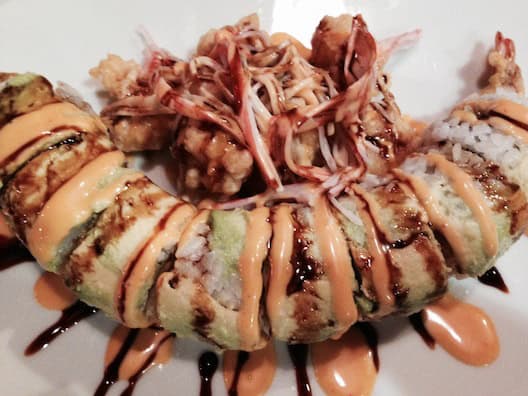 Twice.
You can see why I might have been a little apprehensive about getting weighed.
I was actually thinking of just going to pick up my food yesterday and running out but I knew that was the wrong thing to do so I bit the bullet, got on the scale and I LOST 3 POUNDS!
Are you kidding me?! If that's not proof that Jenny Craig works, I don't know what is.
Sure, other than these few indiscretions, I've stuck faithfully to the program. I've been drinking at least six glasses of water a day but doing very little exercise because I've had so much writing to do. I usually play tennis three or four times a week but we had hardly played this week.
Note: I'm not 100% convinced that their scale was working properly but I will go along with it. I'm grateful and motivated.
My counselor, Stephanie, was so lovely and supportive, and she suggested that this week I try to step up the water to at least eight glasses a day and to just do something — a walk, a few minutes on the clothes rack elliptical in my garage, whatever — even on just one of the days.
I can manage that.
She also suggested that I actually wear my Fitbit and add a few more steps every day, no matter what number I'm starting with.
I think I can manage that, too.
To me, the food is, surprisingly, the easy part. The Jenny meals are delicious and, as you can see, I don't have to deprive myself of some of my non-Jenny favorites.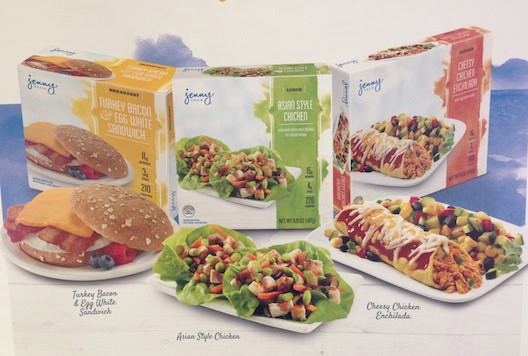 As someone who sits in front of a computer probably 12 hours a day and sits in a movie theater the rest of the time, it's the exercise that's the big challenge for me. But, since I'm not getting weighed again until next Thursday, I have some time to incorporate Ann's suggestions into my days.
And I will. Because twelve pounds down is only the beginning for me. And maybe one day I'll realize that the chick who said "nothing tastes as good as skinny feels" is actually right.
*I received a discount on my Jenny Craig food in order to do this review. There was no compensation. The opinions expressed are my own and not influenced in any way. Note: Clients following the Jenny Craig program, on average, lose 1-2 lbs per week.