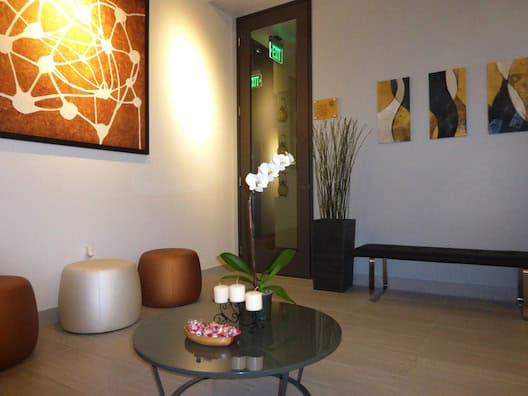 There's nothing more fun than introducing you all to great new places I've discovered — and then having you experience them yourselves. Because I don't want to steer you wrong, I won't write about something without trying it myself first. So, last week, I took a couple of hours out of my busy schedule to diligently check out the brand new Karma Relaxation Spa in Carlsbad.
Ha ha! This is why I love my job. [Read more…]
Some travel destinations are, apparently, meant to be. For me, recently, it was the Claremont Hotel Club and Spa.
My daughter had to be in Berkeley a couple of weekends ago and I offered to drive up the coast with her so we could have a mother-daughter road trip and also spend some time with my sister and her family, who live in Northern California. I invited my sister for a spa day to celebrate her new Master's degree (yay, Sheila!) and asked her to choose a place.
She immediately texted that she had always wanted to try the Claremont. I told her I'd look into it and – voila! What shows up in my inbox an hour later? A press release from the Claremont about their new Beat the Heat summer package! A sign? I mean, seriously, what are the chances?
Sara and I checked into the hotel, which has a beautiful, old-world charm that makes it feel like you're back at one of those seaside resorts from the golden age of travel. But with wi-fi. [Read more…]