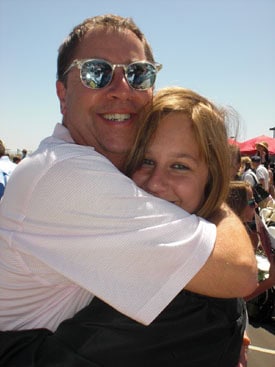 Gifted being and a gift of a father. Layer after ripped layer and this wrapping paper took too long to come off. A few months prior, I got rid of the last bit. And there he stood. Silly genius man. I get him now. A life present in the form of a human being.
He is strange and he is good. Simple terms to root complexity. Creative mind wires, empathetic blood and joints oiled by passion. This ain't no ordinary somebody. Emotional and open, he's a lesson in lost ego. I know him because he let me. I know myself for the same reason. Self-awareness guru with the intentions of the pure hearted. He is my mirror and when I see my image, I'm looking at his smile.
Big talkers gone quiet. Silent car rides and wordless walks. But our communication remains constant. We sit in unison and we look the same. One statue carved with the other in mind. He breathes and this is what my anxious nerves call comfort. He dances and taps and raises his hands and this is alive. He smiles with tears in his eyes and this father is so much more than just a man.
He is one. But he is not alone. We are the clear-headed and the mistakenly confused. The beautifully flawed and the blades built of silk. And together, we are two. I believe in him and, in turn, I believe in me.