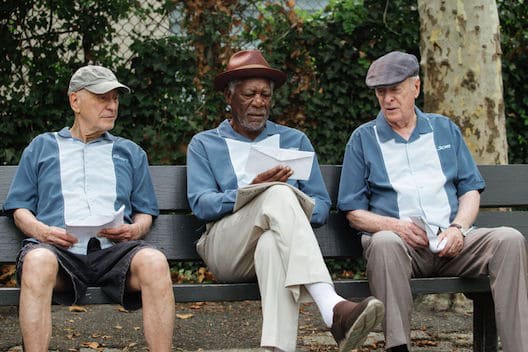 Thanks to Warner Bros. Pictures for sponsoring this post. All
opinions are, as always, 100% mine.


Three of my favorite actors are starring together in a new movie, and I can't wait to see it!
Oscar winners Morgan Freeman, Michael Caine and Alan Arkin team up  in director Zach Braff''s Going in Style, a comedy about lifelong buddies who decide to buck retirement and step off the straight-and-narrow for the first time in their lives when their pension fund becomes a corporate casualty. Desperate to pay the bills and come through for their loved ones, the three risk it all by embarking on a daring bid to knock off the very bank that absconded with their money.
Amazingly, this sounds like a very timely story and one that we will likely all be cheering. [Read more…]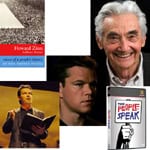 Forget the history books. The best way to understand the true culture of a country is to listen to its citizens. In HISTORY's amazing "The People Speak," America's rich past is brought to life through speeches, letters and music presented by today's most talented voices and paying homage to ordinary citizens whose words and actions commanded extraordinary change in America.
You'll get chills listening to Matt Damon reading from the Declaration of Independence, Morgan Freeman reciting Frederick Douglass' speech on the meaning of the Fourth of July, and Bob Dylan and Bruce Springsteen performing the classic songs of folk icon Woody Guthrie.
One of America's most fascinating citizens was Amelia Earhart, who was recently portrayed by Hilary Swank in "Amelia." Taking off where this feature film left off, BIO's "Amelia Earhart: Queen of the Air" draws on archival footage, interviews and newly-discovered evidence to tell the real story of the groundbreaking aviator who's been the subject of so many young girls' book reports.
These stellar documentaries will make you proud to be an American.