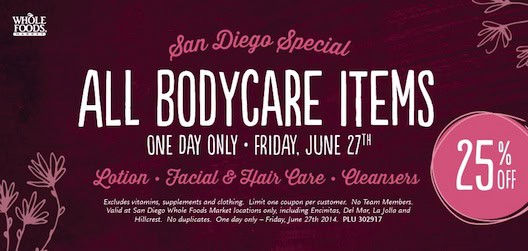 My daughter is so smart. For years, she's been buying all her hair and body care products at Whole Foods, and I could never understand why she just wasn't going to the drugstore.
Well, last week, I attended a fascinating event in the Body Care section of Whole Foods in La Jolla, and got quite an education. From now on, I will be skipping the drugstore, too – because, well, see this?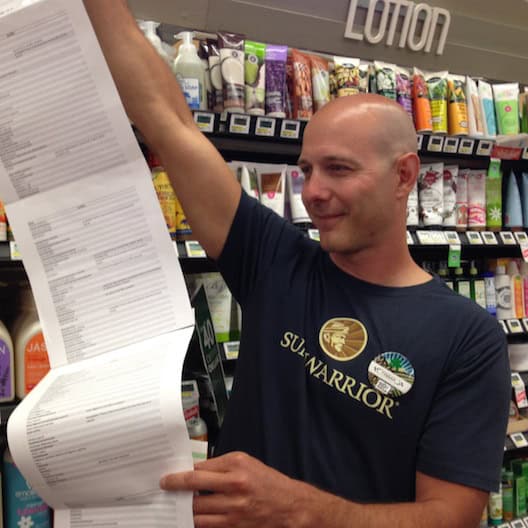 It's the list of ingredients not allowed in Whole Foods Premium Body Care products.
Many of those ingredients are in the products I use used to use every day. No more. [Read more…]