whole foods market's whole bodycare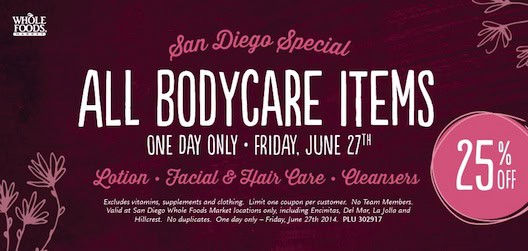 My daughter is so smart. For years, she's been buying all her hair and body care products at Whole Foods, and I could never understand why she just wasn't going to the drugstore.
Well, last week, I attended a fascinating event in the Body Care section of Whole Foods in La Jolla, and got quite an education. From now on, I will be skipping the drugstore, too – because, well, see this?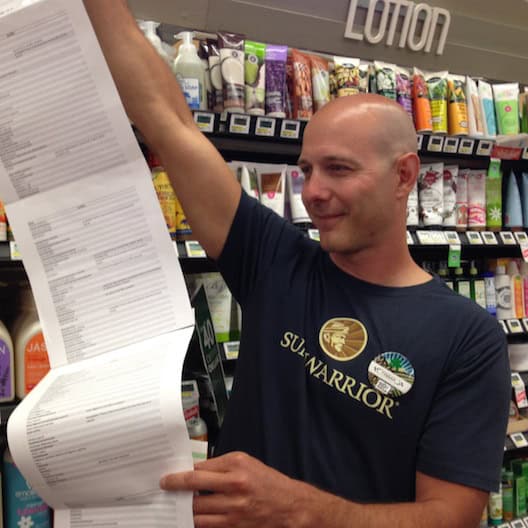 It's the list of ingredients not allowed in Whole Foods Premium Body Care products.
Many of those ingredients are in the products I use used to use every day. No more.
Some of the facts I learned about Whole Foods standards that I especially like are that their body care products are not tested on animals, they're as natural as possible, they have little environmental impact both during manufacturing and when released, they're safe and, yes, they work. My daughter can attest to that.
In the past, there was a common belief that if a product was applied topically, it stayed there and only affected the skin. That now seems crazy. What goes on the body goes in the body, and Whole Foods puts products through rigorous testing to be sure that the ingredients you absorb through soaps, lotions and shampoos are as good for your inside as they are for your outside.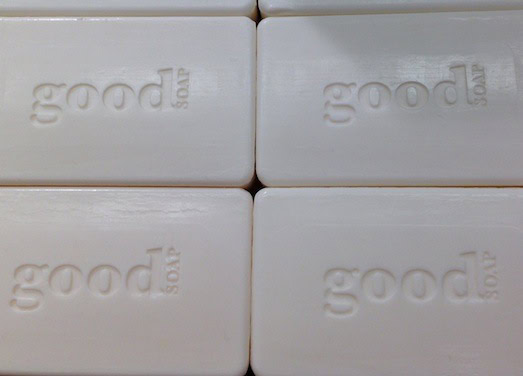 One thing I found especially fascinating is that Whole Foods doesn't allow products that contain microbeads. I've actually always liked those little plastic beads and never realized the extensive harm they're causing. Once they're washed down the drain, they can bypass sewage treatment plants because of their size and they get into the water, polluting it and killing marine life.
Luckily, I found a bunch of great new brands at Whole Foods that have already become my new daily staples.
My favorite is Dr. Bronner's Magic Soaps. They've been around for 150 years, and my husband swears by them. He took their Pure Castile Soap when he walked the Camino de Santiago, and people still slept next to him five weeks into his trip. No wonder they're the country's top-selling natural brand of liquid and bar soaps! They feature a variety of yummy scents, and the products in all their lines – hair care, shaving, lips, baby, lotion, hand sanitizers – are organic and Certified Fair Trade.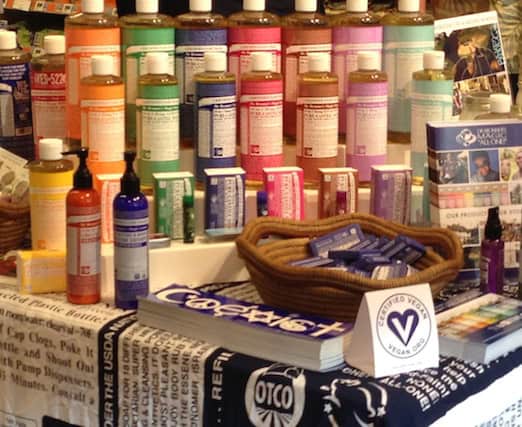 I've been using the Rose Face Care Kit by evanhealy for the past week and am loving it. Rose is meant for balancing, which is perfect for my perimenopausal dry/oily combination skin, but there are other treatment lines to target specific needs. The Evan Healy line is plant-based and focused on a simple "less is more" philosophy that I really appreciate.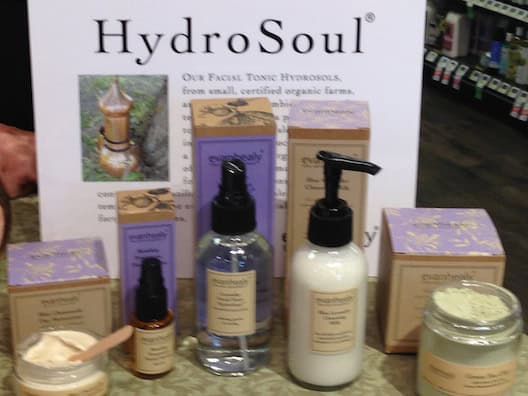 I've also switched out my eye pencil, lip pencil and toenail polish (I never do my fingernails because they're horrible and I don't want to call attention to them!) to ones by Mineral Fusion, which are filled with antioxidant-rich minerals. They feel silky and luxurious, and are so nourishing. Plus, the company donates a portion of profits to the National Coalition Against Domestic Violence.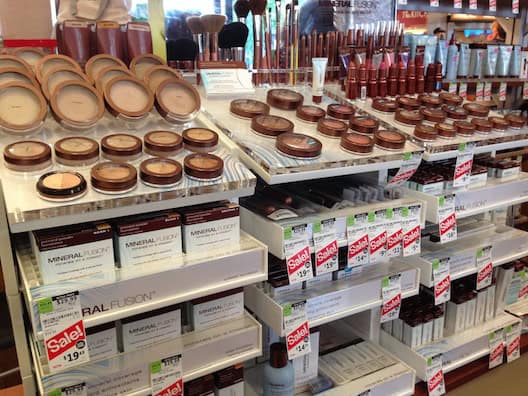 When I first walked into Whole Foods, the representative from Aura Cacia Essential Oils dabbed a drop of lavender on my wrists, smiled and sent me on my way. Well, as I toured the Body Care section, I couldn't resist taking regular whiffs of the lavender and smiling, myself. I felt so relaxed and went back to the Aura Cacia table to say thank you. I've heard so much about essential oils recently but really understand their benefit now.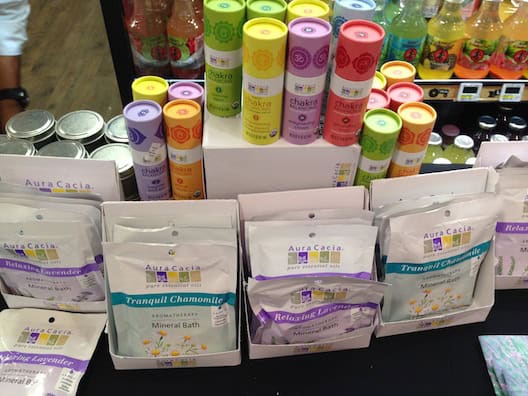 So, I'm happy to report that my daughter was right – which means that, obviously, I did something right in raising her!
To celebrate, there's a 25% off coupon, above, that's good for one day only, June 27, at all Whole Foods locations in San Diego. Just print it out or show it to the cashier on your phone. Whole Foods will be offering this around the country later on but it's such a good deal, it may be worth making a trip from wherever you live.
This post is sponsored by Whole Foods Market La Jolla. All opinions are, as always, 100% mine.