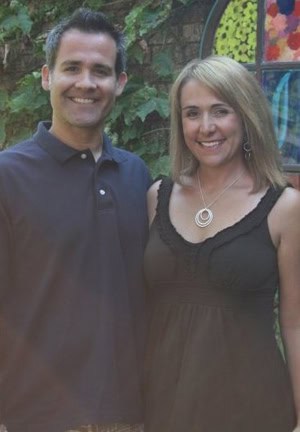 I have a few typical labels. I am a mother of four boys under seven. I have a career, and work full time. I am an Ultimate Viewer who traveled to Australia with Oprah. Wait! That is not so typical.
I have been asked several times how I got so lucky to have been chosen for that trip. I believe that something I desired just a year earlier led me to that trip. I was pregnant with my fourth son, sitting on the couch one late night, eating ice cream with my husband. I told him that my life was starting to get a little, well, mundane. It wasn't a bad life. I was happy; I just felt that it lacked, well, adventure.
As I polished off a bowl of mint chip, I told him that I wanted to be more adventurous, maybe get a tattoo. He supported me as he always does, and I went on with my life as usual.  I dismissed this conversation completely until I was laying on our bed amongst overstuffed suitcases, hesitant to embark on the trip of a lifetime to Australia. Being that I had never traveled farther than Hawaii, I was nervous about leaving for 10 days. It was then that he reminded, "You said you craved adventure, and here you are, going on the ultimate Australian Adventure. Don't worry about us. Go and enjoy every second of it."
I had ordered this trip, and the universe had delivered. I took my husband's words to heart. He's a fourth grade teacher and it was not easy for him to take care of four young boys —  ages 7, 6, 3 , and 7 months — but he was willing to do so because he knew I needed it. 
We landed in Australia with the secret password, "Oprah" which unlocked the door and took us from ordinary to extraordinary.  We all had a common thread that held us together: we admired Oprah.  We were treated like royalty by everyone from the guard in customs, to the Aborigine man who blessed us as we walked into a red carpet gala. I mistakenly thought this was because we were with the big O, but I soon learned that it was just the way Australians are.
If it is possible to flirt with a country, I did so, fearlessly — with the food, the ocean, the land and the people. And it flirted back, without abandon!   I have severe motion sickness — the kind that makes it impossible for me to even ride shotgun in a car — but that was not going to stop me. I came prepared with a prescription patch and sea bands. I was not going to say "no" to anything.  I had signed up for adventure and, by God, I was going to do it.  I sailed. I climbed the Sydney Harbour Bridge. I surfed. I snorkeled in the Great Barrier Reef. I laughed — a lot. And I lived. It was during this visit that my life went from pastel to Technicolor. I was the same girl, just enhanced.  Australians have sunshine coming out of their pores, a way about them that just exudes happiness.
People asked if I missed my husband and boys. I did, but I found comfort in watching other children and families enjoying their surroundings. My best friend of 25 years was my guest on the trip. She joked that I was stalking babies wherever we went. I would ask strangers if I could touch their baby, and by the end of the conversation we had exchanged emails and promised to keep in touch. I met fellow viewers that will be my friends for life. As we sailed the Sydney Harbour, I had a humbling moment when I realized I hadn't thought of my family back home for most of the day. I had been completely present up until that point.  That is the highlight of my trip. Me, lying on the front of a sailboat, in a net, watching the sail, feeling the sun on my skin.  Australia, like a good cup of coffee had woken me up.
As we were ready to board the plane home, Oprah met us at the airport to send us off personally.  I have watched Oprah since I was a child, and I find a familiar comfort in her face, but as I approached her I felt a little nervous.  She shook my hand and I told her that I was going home a better mother, a better person.  She put her hand over mine and smiled. "Well, it must have been one heck of a trip," she laughed. And, with that, I confidently embarked on the other Ultimate Adventure which is my own life — this time, with a new perspective that only the Aussies and Oprah could have given me.