You are here:
Home
/
Archives for paws chicago
This past Saturday, many of Oprah's Ultimate Viewers decided to pay it forward with an Ultimate Day O Service as a tribute to Ms. Winfrey herself. Here, care of Julie Lemerond, is what went on in Chicago: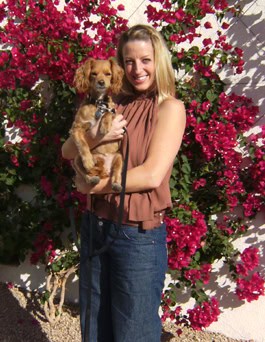 Last year, 302 of Oprah's Ultimate Viewers were invited on the trip of a lifetime to Australia with Ms. Winfrey herself.  That trip, as special as it was, really was just the beginning of something even bigger.
Throughout the trip, Oprah would speak with us often.  She would ask us to not just go home from the trip and relive it through showing off photos and mementos, but to really go back and DO something to show your gratitude.  DO something to make the world a better place.
We were chosen for this trip because we understand her message; we get it.  We know that giving feels better than receiving.  We know that small acts have the power to create huge rewards.  We know that intention is everything.  We know that it takes a village. And we know all of this because of Oprah.
So it was with this spirit that we created the Ultimate Day O Service.
My group volunteered at PAWS Chicago, the Midwest's largest No-Kill animal shelter.  What was beautiful about our experience was not just playing with fuzzy little furballs, but meeting the big-hearted people who work there.
Paula Fasseas, the founder of PAWS, talked with us about their mission to create a No-Kill City of Chicago by spaying and neutering.  Their services are low-cost, but they even offer free services in impoverished Chicago neighborhoods where pet owners would otherwise not be able to spay or neuter their animals.  Having this clear mission and goal has made PAWS one of the most successful No-Kill shelters in the country and a model that other cities come to learn from.
After learning more about PAWS from Julie Braeutigam, our volunteer coordinator extraordinaire, we broke up into groups and either played with the animals or helped with administrative tasks.  After awhile, our groups would switch places with each other.  Not only were we in the presence of wonderful employees and volunteers of PAWS, but we were also reconnecting with each other for the first time since our life-changing trip to Australia five months ago.  Some of us were getting to know each other for the first time, and we all got along just beautifully.  It was as if that Oprah Dust was still sprinkled on our shoulders and in our lives.  (Actually, as time goes on, I realize that this "Oprah Effect" will never leave me.  It's the gift that keeps on giving.)
But the true beauty of what our day consisted of had perhaps nothing to do with these amazing humans surrounding me.  I was just so happy to be around the dogs.  I have grown so much since adopting my dog Maggie from the Maricopa Country shelter nearly three years ago.  The ways in which she has taught me about life far outweigh me teaching her to "sit" or "lay down."
Animals live in the present moment.  They don't wonder what they will be doing five minutes from now, or worry about what they did five minutes ago.  They only know the present.  As a yoga teacher I am always teaching people to be present, connect with their inner selves, and just simply be.  But even though I can teach it, I am still always trying to learn it myself.
And that is what animals do.  They simply be.  Even more than that, they offer unconditional love, they forgive, they don't hold grudges, they are always happy to see you, they are appreciative of your presence … the list of redeeming qualities goes on and on.
They are, in essence, the perfect examples of what Oprah has always taught us to be:  Present.  Loving.  Giving.  Seeking.  Curious.  Hungry.  Happy.  Peaceful.  Content.
Drinking life in with huge gulps.
There is a suite in PAWS that was donated by Oprah and is dedicated to Sophie, her beloved cocker spaniel that passed away.  I walked in and immediately my eyes got hot with tears.  It was at that moment that I was joyful for everything I had experienced because of Oprah, aware of how much I have grown because of her, humbled by how much she has given me, and proud of what I am doing now because of her.
Read about the Atlanta Ultimate Day "O" Service here.