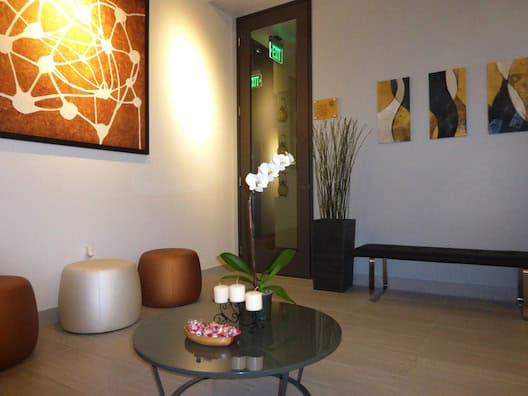 There's nothing more fun than introducing you all to great new places I've discovered — and then having you experience them yourselves. Because I don't want to steer you wrong, I won't write about something without trying it myself first. So, last week, I took a couple of hours out of my busy schedule to diligently check out the brand new Karma Relaxation Spa in Carlsbad.
Ha ha! This is why I love my job. [Read more…]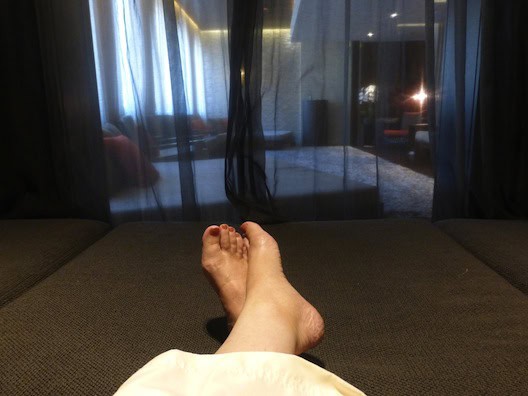 You know how much I love Kimpton Hotels, and you know how much I love massages.
So, when I was offered a chance to experience a massage at the new Nature's Spa by Jurlique in the Hotel Palomar, well, there I am, above, patiently waiting in the relaxation room.
And, let me tell you, they're not joking by calling it that. [Read more…]