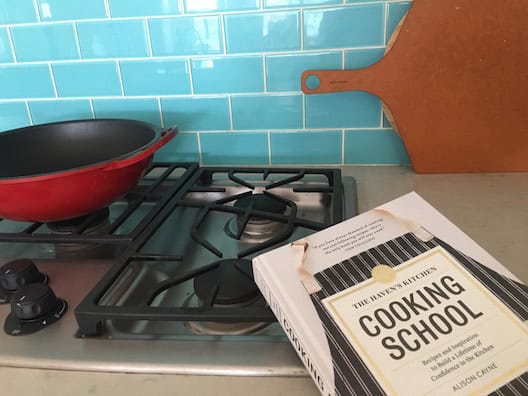 Thanks to Artisan Books for sponsoring this post and teaching
me how to cook. All opinions and failed dishes are 100% mine.


It's no secret that I don't cook.
So I was wary about doing a cookbook giveaway — until I saw the book itself.
The Haven's Kitchen Cooking School is beautiful but there are lots of beautiful cookbooks that have turned into art books on my shelf. What really drew me to this one was the simplicity of the recipes, the language, the instructions.
Author Alison Cayne takes the essential skills gleaned from her popular cooking school classes at Haven's Kitchen in New York City, and makes them easy enough for people like me to follow. [Read more…]