making an impact on a fathom cruise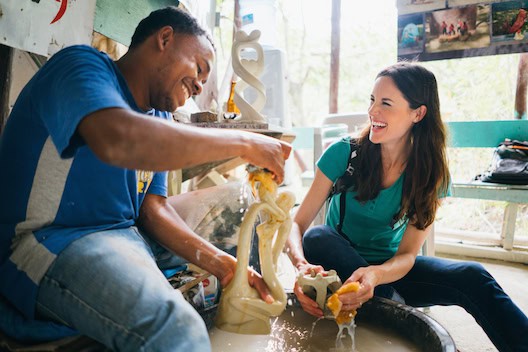 Thanks to Fathom for partnering with me on this sponsored post. All
opinions are, as always, 100% mine.


Fathom's 704-passenger vessel, the Adonia returned from its inaugural voyage to the Dominican Republic last Sunday and, according to my friends who were on the trip, it was an amazing experience. I've been following along closely because I'm hoping to go in June.
Fathom is Carnival Corporation's latest brand and what makes it so special is that it's dedicated to social impact travel. Voluntourism is one of the fastest-growing trends right now, and it's one in which I'm especially interested. In fact, I recently wrote a piece for USA Today's 10Best about it and, of course, included Fathom.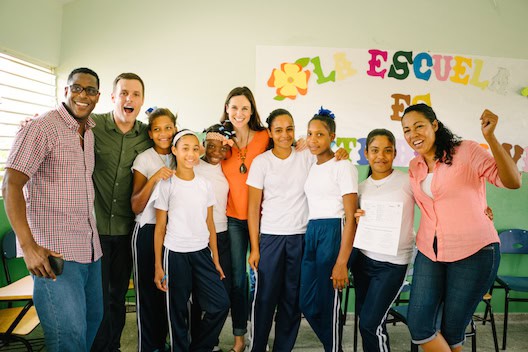 "We have already accomplished a lot in a short period of time – but there is still much to do," said Tara Russell, president of Fathom and global impact lead for Carnival Corporation. "While we celebrated and introduced the unique Fathom experience to our guests last week, we are looking forward to taking our guests every other week to the Dominican Republic to continue making a profound and lasting impact for people in the country."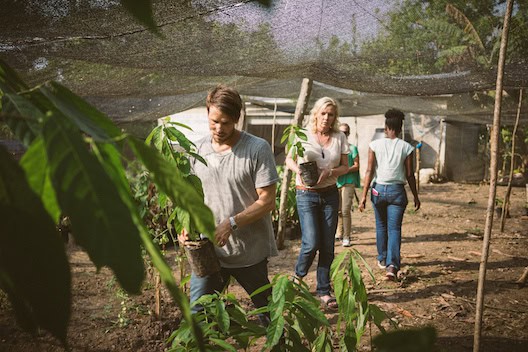 Working with its impact partners Entrena and the Instituto Dominicano de Desarrollo Integral, Inc. (IDDI), Fathom and its guests made an immediate impact in a number of areas:
Student English Conversation & Learning / Community English Conversation & Learning:
Impact: Nearly 650 students and community members benefited from effective foreign language interaction with native English speakers.
Why It Matters: English proficiency is the largest driver of employment success in the Dominican Republic economy.
Reforestation & Nursery
Impact: Planted more than 2,400 trees.
Why It Matters: With time, this will lead to more nutrient-rich soil, reduction in soil loss, improved localized air and water quality, an increase in localized biodiversity, and higher agricultural yields.
Water Filter Production
Impact: Produced 50 water filters.
Why It Matters: In the Dominican Republic, more than 3 million residents do not have access to piped water. This access provides a significant reduction in waterborne illness instances, and indirect benefits include better work and school attendance.
Cacao and Women's Chocolate Cooperative
Impact: Cleaned more than 200 pounds of cacao nibs and wrapped more than 6,000 chocolate bars.
Why It Matters: By helping improve production and increase sales, it allows the organization to hire more local women, and provide critical income in a region with limited employment opportunities.
Recycled Paper and Crafts Entrepreneurship
Impact: Nearly 600 sheets of paper produced.
Why It Matters: Guests' support helps provide critical income to the women, and ultimately allows them to expand their business. It also helps overall employee morale.
Concrete Floors in Community Homes 
Impact: Poured concrete floors for two homes directly positively effecting 20 people.
Why It Matters: In the homes of poorer communities, the common basic dirt floors are a genuine health risk. The new floors provided a healthier and safer living environment for families.
Although guests spent a lot of time working on these projects, they also had time to enjoy the beautiful beaches of Puerto Plata as well as recreational activities like catamaran sailings, deep sea fishing tours, , and snorkeling.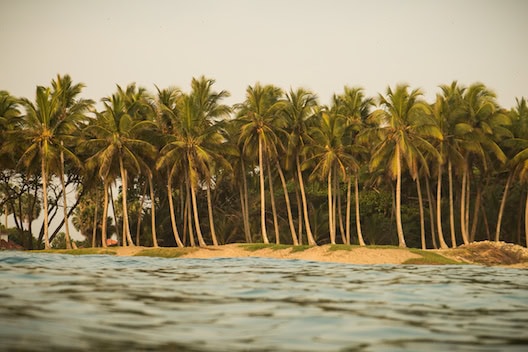 According to my friend, Tammilee Anderson Tillison of Tammilee Tips, "Traveling on a Fathom cruise is unlike any other cruise experience. As a traveler you go in expecting to learn about the Dominican Republic but by the end of the cruise you also learn a lot about yourself. This cruise challenges you to push yourself, to be bold, to travel deep and try new things."
I followed Tammilee's posts and photos on Facebook, and they made me want to get involved. Michael and I vacationed in the Dominican Republic years ago, before the kids were born, and this would be a really meaningful way to go back to a country we loved and make a difference.
Fathom departs every other week to the Dominican Republic from Miami. Its cruises are seven days long but their impact is long-lasting and sustainable.
For more information and to book your own social impact journey to the Dominican Republic, visit Fathom.org.