my bibliotherapist's book list for our country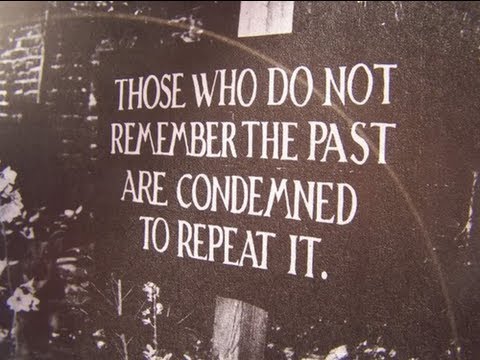 If there was ever a time we all needed our bibliotherapist, this is it. Yesterday, I posted Part 1 of Rachel Stevenson's book recommendations for getting through the dark period of history in which we are now living.
Here's Part 2. (Check out Part 3 here.)
Give us some hope, please. How about a good Nazis-disappear-forever kind of book?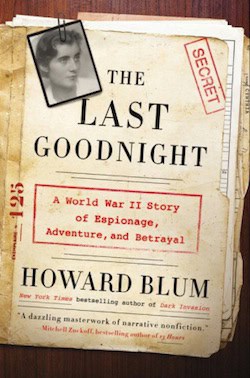 I also highly recommend Cast No Shadow by Mary Lovell. It is however out of print. So you may need to get The Last Goodnight by Harold Blum. Both of these books were about an American woman named Betty Pack who worked with the British as a spy during WW II. She also did some work during the Spanish Civil War and what she saw there was brutal. I think civil wars tend to be the most horrific wars in terms of what people do to one another. Or at least that's how I felt after I read The Last Goodnight. My sister and I had a long conversation about Betty Pack. She slept her way through information. Pillow talk was her bread and butter. And she saved tens of thousands of lives and that is not an exaggeration. We could have lost WW II without Betty and her contributions. I told my sister I didn't know if I could sleep with the enemy to save people and win a war and she said she could do it in a heartbeat. The sad thing to me is that so few people know about Betty and her contributions. Let's change that with this post.
There are still people saying "it can't happen here." Any books about authoritarianism to show them what's going on?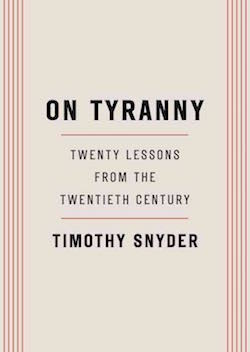 On Tyranny by Timothy Snyder is the book I recommend here. Some of it reads like it's a newspaper article describing the events of the day. If that doesn't scare you I don't know what will.
Sinclair Lewis' It Can't Happen Here shows exactly how fascism can take place in America. There is a reason why he was the first American author to win Sir Alfred's prize. Also in his other books he takes a hard stance on capitalism and how it can be harmful to the American Dream.
Balkan Ghosts by Robert Kaplan goes through the history of the Balkans from WW I up to 2000 when the peace accords were enacted. I think this particular book shows how things can change and I think it's important to see the war in the 1990s was a genocide and Muslims were targeted. It can happen today because it happened 25 years ago.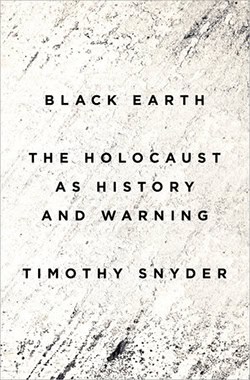 Next, I'm going back to Snyder. Yeah, this guy knows his stuff. Black Earth: The Holocaust as History and Warning.  This book talks about how the early 20th century started and how it led to the Holocaust. Then he goes on to talk about how the early 21st century is very similar to how the early 20th century started and how history is repeating itself. The clincher is we aren't learning from history like we should. We are forgetting what we fought for 75 years ago and that is worrying.
If you want to see what the early 20th century was like, I recommend two books by the same author, Frederick Morton.  A Nervous Splendor and Thunder at Twilight describe what Vienna was like in 1888 for the first book and then 1913 for the second book. Vienna was an important place during this time period, the fin de siècle (fancy word for turn of the century) and if you want to understand how WW I started, this is the place to go.
Those who could stomach it watched the Vice documentary. Can you recommend any books that show us how to deal with White Supremacists? Any historical insight that can lead to practical action?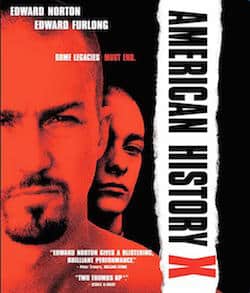 I'm going to talk first about two movies. I hope that's okay, but since it was nominated for best original screenplay I think we can talk about it as a form of literature. I saw American History X first while in college on a bus full of the men's soccer team as we were traveling to Virginia Beach for a tournament. I was the stats girl. The storyline is well written and it's well acted as well. And the ending. Damn that ending. I think that's a good view for this time.
Next is a movie that gives me chills at the end every time I watch it even though I know the ending, and that is Swing Kids. Watch as these brave kids stand up to the Third Reich and pay the price. I don't know why Robert Shawn Leonard always chooses roles that make me cry, but he is a good actor and well worth the tears you will shed.
But here's what I really want to say about fighting white supremacists. I'm a privileged white woman and I don't know understand what minorities have gone through because I've never experienced it. I do know a little about being hated for my background since I was raised a Catholic, but it's not nearly the same thing. So I want us to be able to try to understand what these minorities are going through and what they have gone through:
African Americans: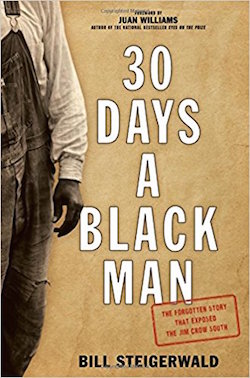 I have four books to recommend: the first is 30 Days a Black Man. It's just been released on audioCD and I bought it for my library. The book is by Bill Steigerwald and tells the story of white journalist from Pittsburgh who went down to the Jim Crow South as a black man for 30 days. This was years before Black Like Me by John Howard Griffin, which I also recommend. Slavery had ended in the 1800s with the end of the Civil War, but almost 100 years later black people still were fighting for rights and fighting racism.
The Invisible Man by Ralph Ellison is another I'd read. A new book by an unknown author that since its release in 1952 has opened eyes for many people. We need to read this again.
And Destruction of Black Civilizations from 4500 BC to 2000 AD by Chancellor Williams. I get asked for this book at the library a lot by black people and it's not one we have. But just recently I have put in a request to order it because it is a staple in black history.
Latinos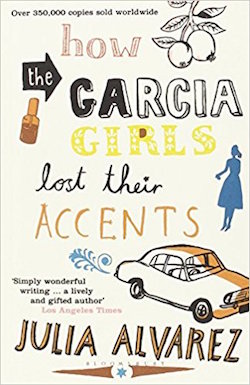 If you want to understand the immigration issue for Latinos and the struggles they face I highly recommend How the Garcia Girls Lost Their Accents by Julia Alvarez. Learning the struggles immigrants face with their identities is especially poignant.
The House on Mango Street by Sandra Cisneros is another good one about struggling with the duality of identity. For this book it's Mexican-American.
Muslims
Minaret by Leila Aboulela is a book that will help you learn more about the way of Orthodox Muslim life and how an immigrant from Sudan learns to live in London.
A Map of Home by Randa Jarrar takes place during the first Gulf War. It explain what it was like to grow up during those turbulent times.
Mental Illness and Disabilities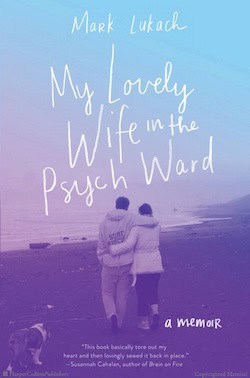 I'm going to recommend reading two books to understand the mentally ill and three books on people with disabilities. Because we need to remember that these people are under attack as well.
The new book, My Lovely Wife in the Psych Ward, by Mark Lukach, is really touching and shows that mental illness takes its toll on relationships, but the lovely thing is that Lukach loves his wife through the whole thing even though they'd known each other for 10 years before the mental illness appeared.
Next, An Unqiuet Mind by Kay Redfield Jamison. Jamison is a psychiatrist who realizes that not only does she treat people with bipolar disorder, but she has it herself. Not too technical for an everyday read, but deeply moving.
For disabilities, the first is a classic that makes me cry every time. Flowers for Algernon by Daniel Keyes. This book has always stuck with me and makes me wonder if all our medical experiments where we are trying to help people that many may call slow, deformed, or other horrible words is really the good thing to do. Are we actually helping or are we actually harming?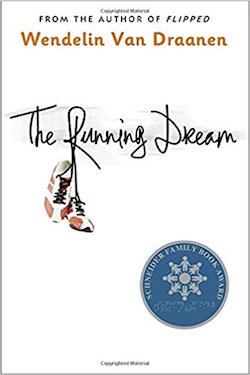 Don't Stop the Music by Robert Perske is about two teenagers with cerebral palsy.  Despite their difficulties they actually blow a theft case wide open and there's a good deal of humor too, which anyone dealing with mental illness or a disability needs on a daily basis.
The Running Dream by Wendelin Van Draanen is about a girl who loses her leg in an accident and needs to learn how to function again when her favorite thing to do before the accident was run. After the events in Charlottesville, reading this book made me think of the giant pile of prosthetic legs in the Holocaust Museum in DC. Let's hope we don't have another pile for people to look at 75 years from now.
Finally, to understand multiple immigrant experiences, I'm going to cheat and use an article from Publishers Weekly, which as a bibliotherapist I think gives a good number of experiences.