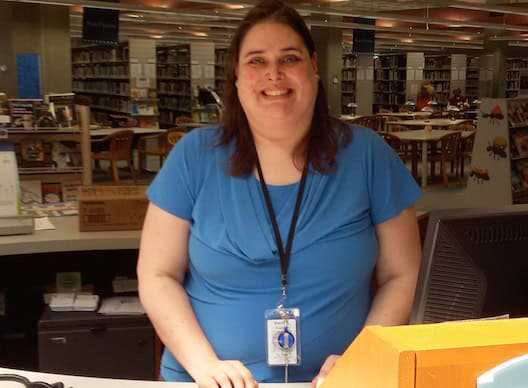 I am so excited about this, I can't wait to share it with you!
The other day, I came across a piece in The New Yorker, "Can Reading Make You Happier?"
Duh.
Anyway, the article is all about bibliotherapy, which it defines as "the ancient practice of encouraging reading for therapeutic effect." The author described her own experience with a bibliotherapist and I was hooked. I posted on Facebook that I wanted to see one — what could be better than lying on a couch talking about books?! — or maybe even be one.
My Facebook friend, Rachel Stevenson, immediately replied, "I think as a librarian I can claim to be a bibliotherapist. I can give you a book recommendation for any mood you have."
I knew there was a blog post in there, and I was over the moon that she could actually be my own personal bibliotherapist!
Because Rachel gave such amazing answers to the questions I sent her, I'm going to post our Q&A in two parts. Today is all about Rachel. Tomorrow is all about me  — and you!