6 new book reviews!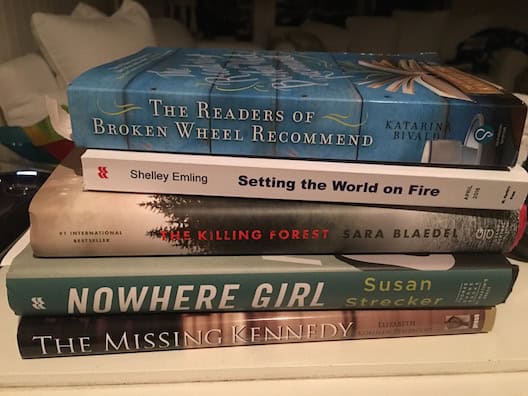 I haven't had a lot of time to read lately and, unfortunately, I wouldn't recommend some of the books I actually took the time to finish. But there are a handful I think you should definitely read. This is a pretty eclectic selection, so there's something for everyone.
Enjoy, and please let me know what you're reading now.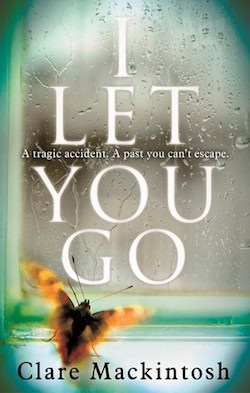 I Let You Go by Clare Mackintosh
Wait! Stop the presses! I stayed up most of last night reading this book and had to include it even though it's not in that photo, above. The fact that I couldn't go to sleep without finishing it is a ringing endorsement in itself. I'm not going to tell you a lot about it because it's got twists and turns a la Gone Girl, and it will keep you guessing until the end. It's the story of a hit and run accident in which a little boy is killed. That is seriously all you should know before plunging into this psychological thriller. Be prepared to hold your breath and gasp out loud. Read it at the same time as a friend so you can discuss it as soon as you finish reading.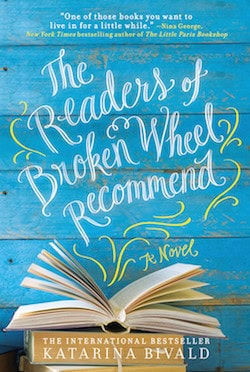 The Readers of Broken Wheel Recommend by Katarina Bivald
I have a special place in my heart for books about books, and I was so enamored by this story that I really tried to read it sloooooowly so I could spend more time in the little Midwestern town of Broken Wheel with these quirky characters. Sara, who lives in Sweden, where's she just lost her job at a bookstore, agrees to come visit her pen pal, Amy, in Iowa, for the summer. Of course, things don't turn out quite the way Sara had expected but, thanks to her love of books, she manages to overcome her shyness and make herself a valuable part of the community. I savored every page of this book and am now ready to start a movement to make sure every town in the country has a bookstore of its own.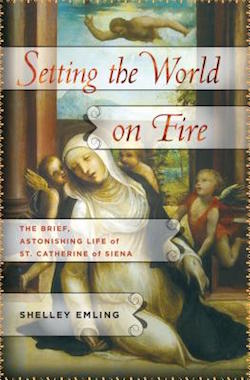 Setting the World on Fire by Shelley Emling
What's a nice Jewish girl doing reading about — to quote the subtitle — "The Brief, Astonishing Life of St. Catherine of Siena?" Well, on our recent Viking Ocean Cruise, we actually spent an afternoon in the village of Valldemossa, Mallorca, where every house proudly featured tiles honoring Santa Catalina Thomas. This made me want to know more about her, which then led me to another St. Catherine — the patron saint of Italy, an early feminist who refused to get married and who actually cut off her hair to show she didn't care about her physical appearance. The story of how she became one of the most beloved — and well-respected — figures of all time is fascinating, and Emling's research is impeccable, filled with vivid descriptions that bring you back in time. That being said, this is a surprisingly fast-paced read and St. Catherine of Siena is a surprisingly modern heroine. You can already picture the movie being made.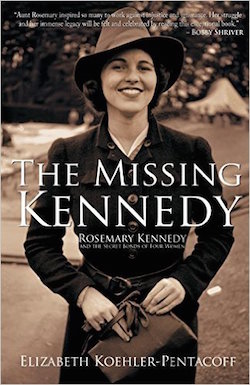 The Missing Kennedy by Elizabeth Koehler-Pentacoff
This memoir about Rosemary Kennedy is both heartbreaking and inspiring. The "lost" Kennedy sister, Rosemary was sent away by her father, Joe, after the lobotomy he secretly made her have left her severely disabled. The author is the niece of Sister Paulus, the nun who cared for Rosemary for years, and the story is told through her perspective, with many personal photos and anecdotes. It is shocking that Rosemary was hidden away — and probably something that couldn't happen today. The "silver lining" of Rosemary's story is that her sister, Eunice, became a passionate activist for the disabled, ultimately creating the Special Olympics and starting a national conversation about mental illness. This is an important story to make sure that conversation continues.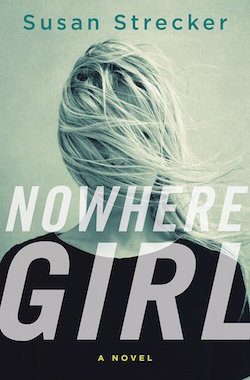 Nowhere Girl by Susan Strecker
Years after her twin sister, Savannah, is strangled and left to die in an abandoned house, Cady learns that the case has been reopened and that police now suspect she was killed not by a stranger but by someone who loved her. That information is devastating to Cady, who has become a bestselling writer of thrillers and would never have considered the story could end that way. While researching her own book and trying to help find her sister's murderer, she discovers she's been lied to and betrayed by those she thought she knew best. Although I guessed who-done-it, the book did keep me turning pages and rooting for Cady, a thoughtful and likable character. I was also intrigued by Strecker's compassionate perspective of the unique and complex bond between twins.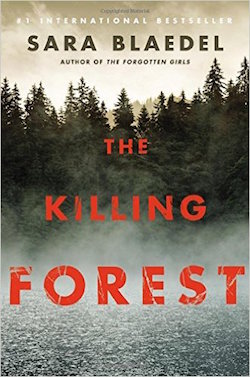 The Killing Forest by Sara Blaedel
Denmark's "Queen of Crime" returns with a new thriller featuring police investigator Louise Rick. You don't need to have read any of her other books to become fully immersed in this one but if you read The Forgotten Girls — which you should — you've probably been waiting to see what would happen next. Blaedel doesn't disappoint. This time around, Louise is assigned to find a missing boy, which leads her into the disturbing world of the Asatro, a cult who worship ancient Norse gods and believe in sacrifices, rituals and secrecy. Signature Blaedel, the story is dark, creepy and, oh, so good.