"molly's game" book giveaway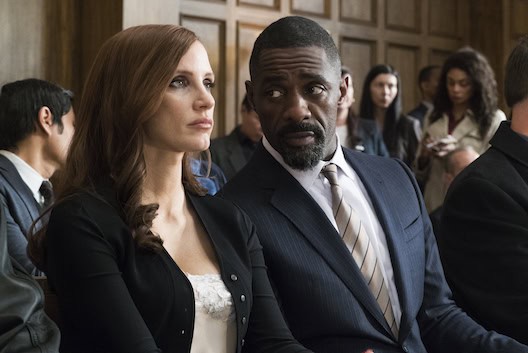 Happy New Year, everyone!
I thought I'd start 2018 with a giveaway of a book by someone who probably has a few New Year's resolutions of her own.
Molly's Game is the memoir on which the new movie is based. Jessica Chastain stars as Molly Bloom, at one time the number three ranked U.S. skier, who ends up running one of the largest high-stakes poker games in the country at the age of 26 until the FBI shuts her down.
The movie is fast-paced and riveting, and Jessica Chastain (one of my favorite actresses) is deservedly on the short list for an Oscar nomination and has already been nominated for a Golden Globe. Idris Elba stars as Molly's lawyer, which is icing on the cake, and Aaron Sorkin's dialogue is, as always, sharp and snappy. The opening sequence is Sorkin at his best, and he's also been nominated for a Golden Globe.
The book is equally fascinating, especially since it's written by Molly herself. I would love to meet Molly, who Chastain portrays as smart, compassionate and tenacious. I have no doubt she can accomplish anything she puts her mind to – which makes her story a great way to start a new year.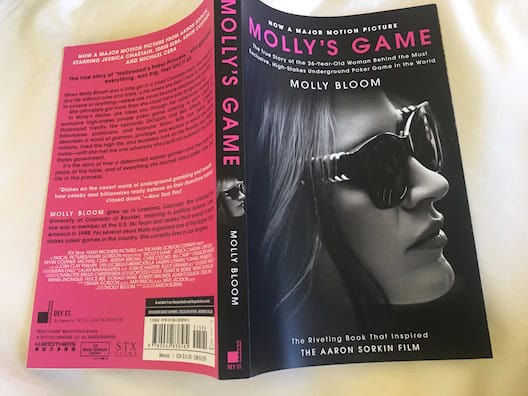 So you can prepare yourself for the movie, I'm giving away copies of Molly's Game to four lucky Midlife at the Oasis readers.
For a chance to win, you must be a subscriber to my weekly newsletter. If you're not a subscriber, first sign up in the right sidebar of this page. Then, simply leave a comment below.
For a second chance to win, tweet this:
Contest ends on January 7 at midnight Pacific time. Winners will be notified by return email. Prizes can only be sent to a U.S. mailing address.
Here's hoping 2018 is a royal flush of a year – only in the poker sense, please.