e is for ending the stupid alphabet challenge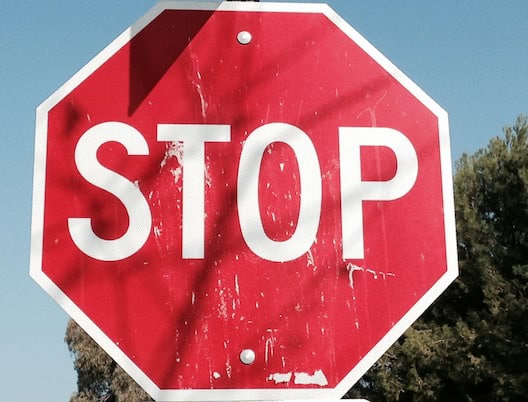 Okay, that's not really fair. The alphabet challenge isn't stupid. It's actually really fun and a great way to discipline yourself to write for 26 days and to give you a context in which to find topics to write about.
It was just stupid of me to take it on in December.
After all, I had just written my last NaBloPoMo post and specifically told you I was stepping back in December to get some real-life stuff accomplished. But then my evil temptress friend Elin decided to continue NaBloPoMo this month, and then those damn, tempting apples came along …
I could easily continue on, but why? I had other goals for this month, and all of you are too busy with the holidays to read my posts every single day anyway.
Because the Universe likes to give you a gentle nudge now and then, last night I was awakened, in the middle of the night, by the full moon shining into our bedroom. It was like someone had turned on all the lights in the room — and in my head.
I had this striking realization that sometimes quitting is exactly the right thing to do. I no longer finish books just because I started them. I turn off movies that are boring me. And, if the alphabet challenge isn't in line with my goals right now, well, conveniently I'm up to the letter "e" for "ending."
This is wisdom that has come with age.
I used to finish every book I started, just because it seemed like the right thing to do. Same with movies. Same with writing.
At the age of 55, this is no longer the case. I don't want to waste my time. Maybe time is becoming more precious. Maybe I'm more sure of the things that are important to me.
My wise friend, Ruth, would remind me that categorizing is a good way to stimulate the brain and so is thinking about something from a different perspective. So rather than just plain quitting, I'm going to shake things up a little and tie the alphabet challenge to that list of goals I originally had planned for this month. You know, the ones I was ready to toss aside to play this game.
I'm now going to delve deeper and more meaningfully into the alphabet challenge, incorporating it into my real life rather than my blog posts.
If I can get through this list, the alphabet challenge will end up being one of the smartest things I've ever done. On December 31, I will share what I've accomplished in order to keep myself accountable. These are all very manageable items that can be accomplished to some degree in the next three weeks.
Imagine starting off the new year feeling productive and empowered. You could forget about those overwhelming resolutions that are often too lofty to be attainable. That sounds amazing to me.
Want to play along? What's on your list?
Here's mine, moving right along to the letter F.
* Find additional outlets to write for
* Get overdue doctor check-ups
* Have lunch with my friends
* Interview authors
* Join the real world and put down the phone
* Keep up with bills, posts, piles of stuff
* Laptop shop and lightbulb change
* Mail out boxes of books to everyone who ordered them
* Nurture the people I love
* Organize that room
* Plan a family trip
* Quiet my mind. I know, lots of luck with that one.
* Redesign my home page
* Spend time with Michael
* Transfer the rest of my videos to DVD, now that my son taught me how
* Unsubscribe from unnecessary mailing lists
* Visit my parents more often
* Watch the movies I still haven't seen for our San Diego Film Critics Society end of the year vote
* Xchange my old Time Warner Cable box for a new one
* Yank myself out of my chair and get moving
* Zzzzzzzzzzzzzzzzzzz