a is for apples. and so it begins.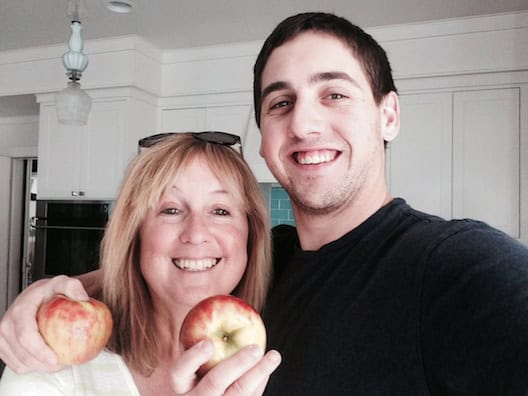 I was happily celebrating my final NaBloPoMo post this morning when my doorbell rang and the mail carrier handed me a package.
When I opened it and saw this box of gorgeous apples from The Fruit Company, my mouth started watering, remembering the juicy peaches they had sent me last year. The ones that were so juicy, they actually inspired Michael to write a post about them, too, in his own inimitable way — which you can read here.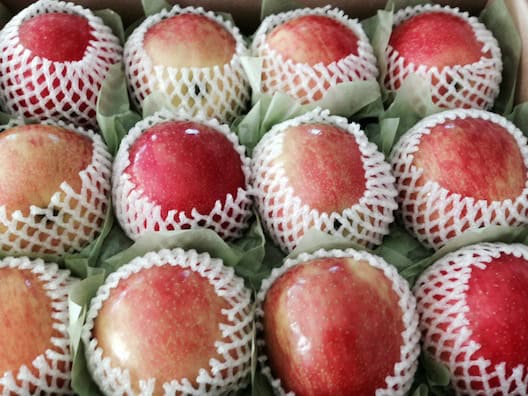 I bit into one of the delicious apples — that's delicious with a small d only because they're actually Honeycrisp apples, not Delicious — and all I could think about was that I had to share these with all of you through a blog post. And since A is for Apples, well, it was just too tempting not to commit to going all the way through the alphabet in December, right?
Maybe we should start with type A?
Anyway, back to the apples.
I think apples have gotten a bad rap in many ways. Snow White was poisoned with one. Adam and Eve got kicked out of the garden of Eden for eating one. We're told that an apple a day keeps the doctor away, which makes them sound like medicine.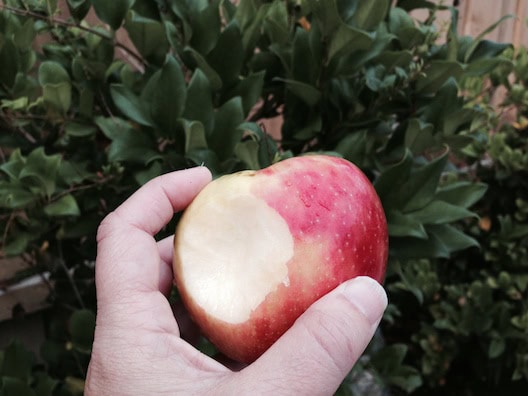 All I can tell you is that I will happily eat one of these every day until they're gone because they are sweet and crunchy with just the right touch of tartness. I tempted Michael and Alex with them, too, which wasn't hard to do because they got a waft of sweetness as soon as I opened the box.
I love the way The Fruit Company packs their fruits, lovingly swaddling each piece in its own little protective netting. Their boxes are also beautiful works of art and, because I was smart enough to keep the peaches box, I'm now starting a collection.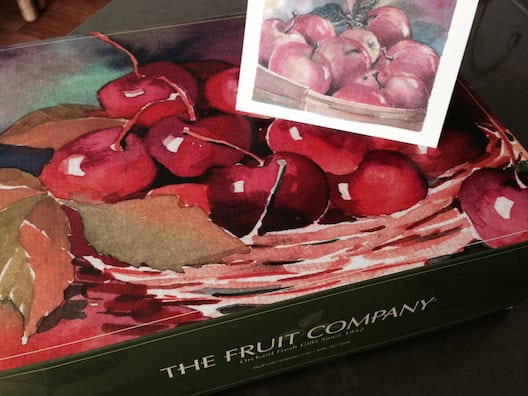 I just checked out their website to dream about future packages — thank you, The Fruit Company! — but noticed that they're having a gigantic CyberMonday sale which I don't want you to miss. So I'm posting this now and will go back and spend time there afterwards.
Check back here tomorrow when B just may be for blueberries.