happy birthday, mom!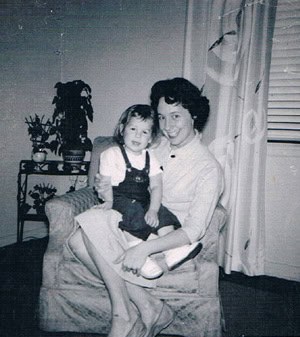 Although it was taken a very long time ago (!), this photo  is one of my favorite pictures of my mom and me.
Just look at how content I am, leaning in and holding onto her, while she pulls me close and makes sure I know how loved I am.
It is exactly how she's always made me feel.
And, trust me, there are days I wish I could still climb on her lap like that.
My mom turns 84 today, and I want to publicly wish her a happy birthday and make sure she knows how much I love her.
I've written about her plenty of times, and she is continually – and happily – surprised when she meets one of you for the first time and you squeal, "Oh, the Cute Tomato!" and give her a big hug.
She's always been popular in real life but she seems to have developed quite a virtual fan club now, too. No wonder. She's such a good sport, and gamely goes along with my crazy antics. She has also come up with some crazy brilliant ideas of her own, which have led us to a bread tasting making class in the middle of nowhere, a visit to the not-so-local lavender farm and — with the encouragement of my equally-wonderful dad — half a dozen cherished spa weekends with my sister.
She loves Pinterest but, rather than getting her own account, she stalks mine. I've even created a Things I Think My Mom Will Find Pinteresting board for her. She genuinely loves making things for people so if you want something knit or baked, put in your request.
Above all, though, my mom loves her grandchildren. When they were little, she kept up with the books and movies that were important to them, remembered all of their friends' names and played endless card games with them. She sends care packages for any occasion, whips up blankets to accompany them to college and recently celebrated my daughter's 21st birthday by going out for margaritas with her.
I am so lucky she's mine.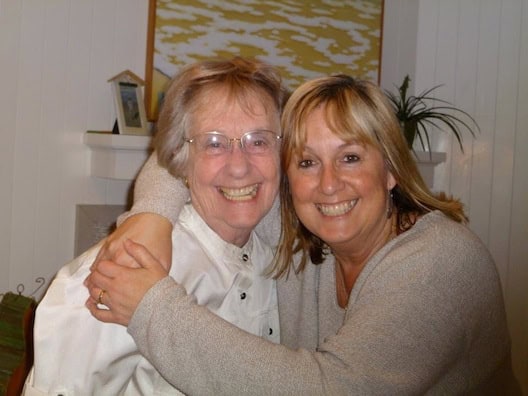 My mom knows a lot of you, either in real life, through stories I've shared or through my Facebook page. She reads your blog posts and the comments you leave me. You may not realize it but she asks about you often and genuinely cares that everyone is healthy, happy and doing well.
(Note: On Facebook, she will only be friends with my sister and me, so if you send her a friend request and don't hear back from her, please don't take it personally. She will still "like" your posts if she can see them!)
So please join me in wishing my mom a very happy birthday. She just may save you a piece of cake. Or bake you one of your own.