listen up! get motivated to stay fit with music and yurbuds® at best buy!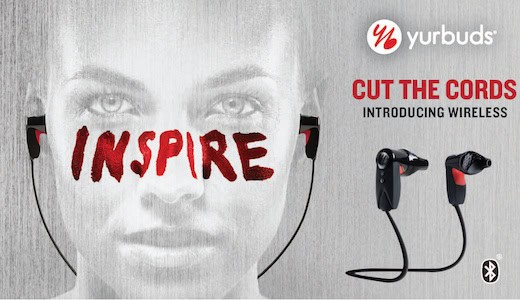 I can't work out without music. Actually, I can't do much of anything without music but exercise feels especially torturous without my iPod.
One of the reasons I've been able to stick to Jazzercise all these months and see real results is because of the amazing music they play during class. I guess this shouldn't be surprising because studies have shown that music can increase the intensity and duration of a workout by as much as 15%.
I've downloaded many of the songs on the Jazzercise playlists onto my iPod so, when I can't make it to class, I can still make sure my Shine fitness tracker shows that I've achieved the daily goals I've set for myself. I wear my Shine every day to track my steps and keep me accountable. It's the combination of the Shine and the music that motivates me to take a walk or work out on the elliptical machine which, I hate to admit, is right in my garage.
Unfortunately, though, I often spend much of the time I'm supposed to be exercising adjusting my earbuds. Either they've fallen out or I'm not hearing the music out of one ear or they're just not in a comfortable position. It's frustrating and becomes a good excuse to quit.
This is such a common problem that, in 2008, Ironman Triathlete Seth Burgett and 24-time marathoner Richard Daniels got together and founded yurbuds®, now the number one selling sport earphone company. They know, both from personal experience and tons of research, what athletes need and they're dedicated to changing the sport audio industry with products ergonomically designed for comfort and exceptional fit while also providing best-in-class sound and durability. Their goal is to empower athletes to push past their barriers, reach new personal bests and #neverstop.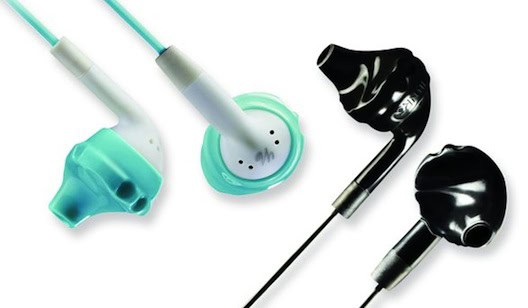 I love the idea of the Inspire Limited Edition Wireless Sport Earphones by yurbud. These Stereo-Bluetooth® earphones lock in place comfortably so they never hurt, plus they're guaranteed to never fall out. Hello! They're sweat and water-resistant, featuring full track and call control with a wind-blocking microphone designed for call clarity. The athlete-tested battery lasts up to six hours (not that I will EVER work out for that long), and literally provides the biggest and best sound available with no strings attached.
They are going on my must-buy list, for sure.
Best Buy has an extensive selection of yurbuds, which you can find on BestBuy.com and Health & Fitness at Best Buy.
To motivate you to keep your new year's resolutions and cut the cords once and for all, Best Buy is offering my readers 20% off all yurbuds. You can print out a coupon to use in stores here or use coupon code yurbuds20off to order online.
Also, click here to receive a $5 Best Buy Gift Card when you purchase a qualifying Health and Fitness product at a Best Buy Mobile Specialty Store.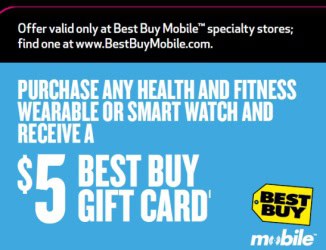 Isn't all of this just music to your ears?!
I received a Best Buy gift card for writing this post. As always, all opinions are 100% mine.