dancing with the stars live!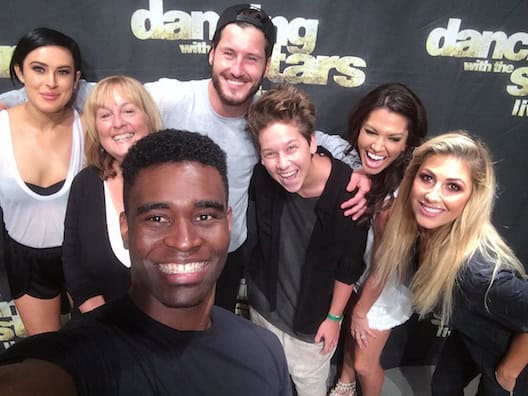 Watching Dancing With the Stars has been my guilty pleasure for years.
I never thought I'd be interested in anything having to do with ballroom dancing but, like millions of viewers, I find the show irresistible. Plus, I'm enamored with Val Chmerkovskiy.
I love following the celebrities' journeys and learning their back stories. I mean, how can you not be inspired when you see people like Cloris Leachman, who, at 82, was the oldest contestant, and Amy Purdy, a double leg amputee, who became Season 18 runner-up, get out there and give it their all?
This past season was especially fun for me because Val finally won — with partner Rumer Willis, whose transformation and victory over the demons of her past (bullies, body image issues, living in the shadow of her famous parents) was empowering not just to her but to so many other girls out there.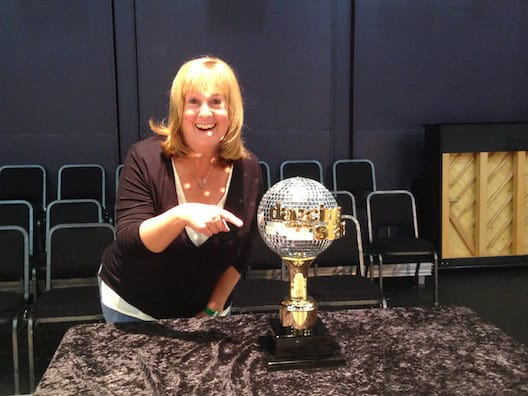 I was thrilled to be able to interview Rumer (I'll post the link when it goes live) and to attend the 10th anniversary tour of Dancing With the Stars Live! in Costa Mesa last week.
Thanks to VIP Nation, Sara and I got to meet Rumer and some of the pros — including, sigh, Val — before the show at an exclusive Meet and Greet, where we got to take a photo and a selfie (taken by Keo Motsepe because, apparently, he has the longest arms!) and got to check out the coveted Mirrorball trophy.
We talked to a lot of fans, some of whom brought gifts for the pros, and we got to spend time with another mother-daughter combo, Deidre Behar of ET online, and her mom, Jamie, both of whom we hope to see again soon.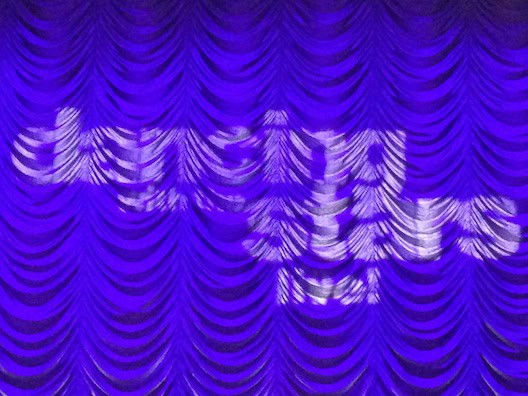 From the moment the lights went down and Val walked onstage, in a robe and a faux beer belly, it was obvious he was the crowd favorite. By the time he whipped off his shirt to reveal his six-pack during "Shut Up and Dance," the audience was cheering.
Former Bachelor star and Dancing With the Stars All Stars champion Melissa Rycroft hosted the show, which included lots of intimate moments with the pros. Val told the audience that not in a million years would he have thought ballroom dancing would be responsible for putting him on that stage. He said he started dancing at the age of 8 in the Ukraine only because his parents put big brother Maks in an after-school etiquette class, which included ballroom, and he tagged along.
Rumer Willis, who was not dancing because she fractured her foot, sang a few songs instead — she has a beautiful voice and a striking stage presence — and shared the importance of her experience. "People put me in a box," she explained in an impassioned speech. "Don't let anyone limit you."
The night was full of humor, warmth — the audience knows these pros so well, there was a real sense of familiarity and family in that theater — and, of course, dance.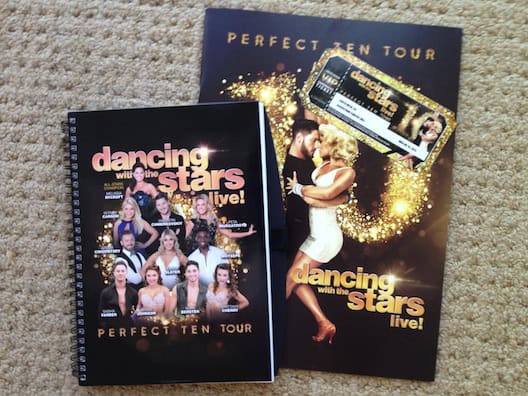 It was exciting to see the jive, the paso doble, the rumba and the waltz — words that have become household names to fans — in person. These dancers are so talented and they make it look so easy but it's obvious that they work really really hard, which is why Melissa had to warn the fans in the first three rows that they were sitting in the "Val sweat zone."
Witney Carson showed off the Carlton and donned the black leather pants Olivia Newton John made famous to take on the role of Sandy for "You're the One That I Want." Emma Slater and Sasha Farber did a jive that would give a normal person a heart attack, and Peta Murgatroyd was a stunning example of Melissa's reminder that the women not only learn and perform challenging choreography but then have to dance backwards and on heels.
It was such an entertaining show and if it's coming anywhere near you during the remainder of the tour, I highly recommend you get tickets.
I give it a 10!